FREE SHIPPING ON ALL ORDERS OVER £150 | 15% OFF SELECTED BRANDS WITH THE CLUBHOUSE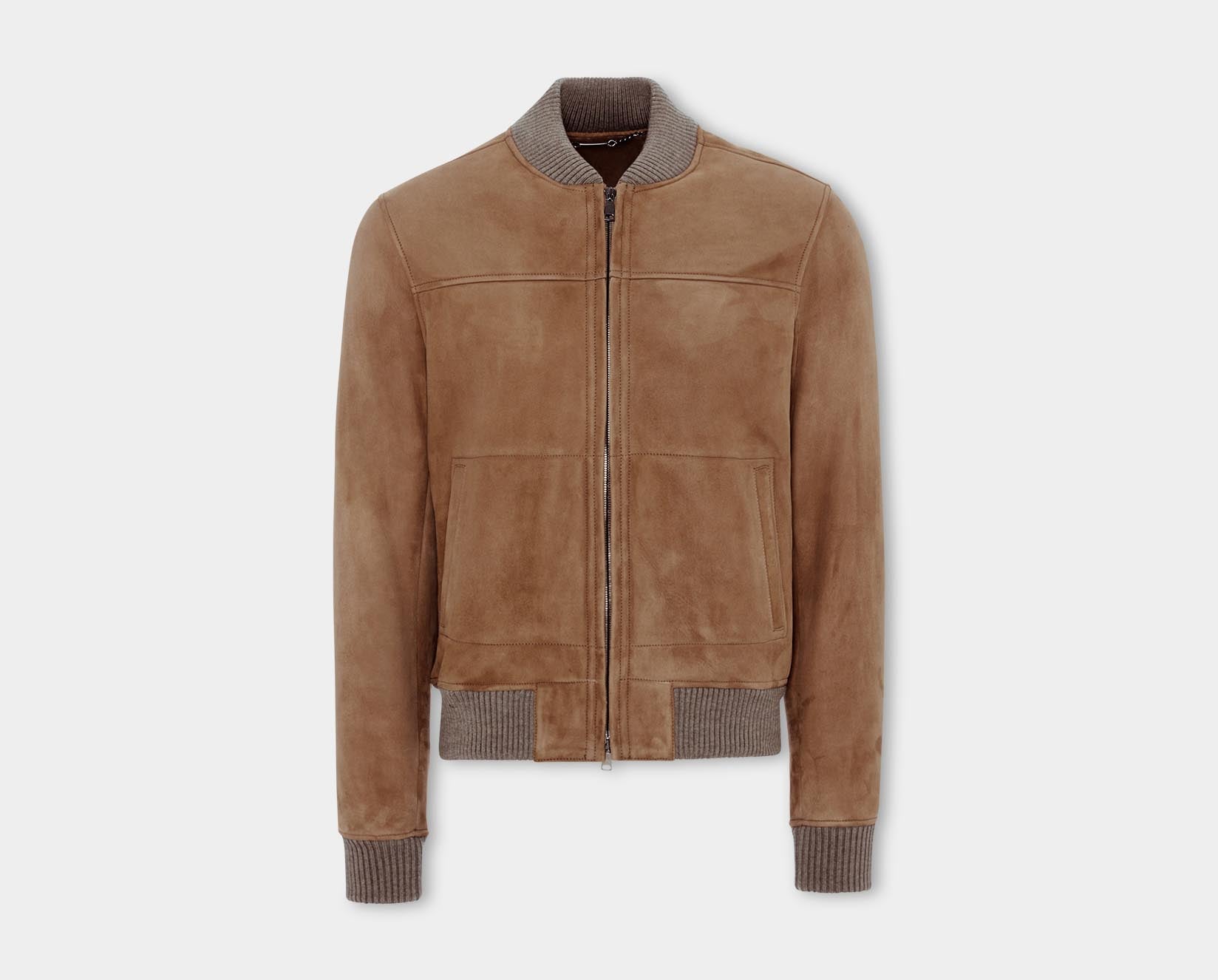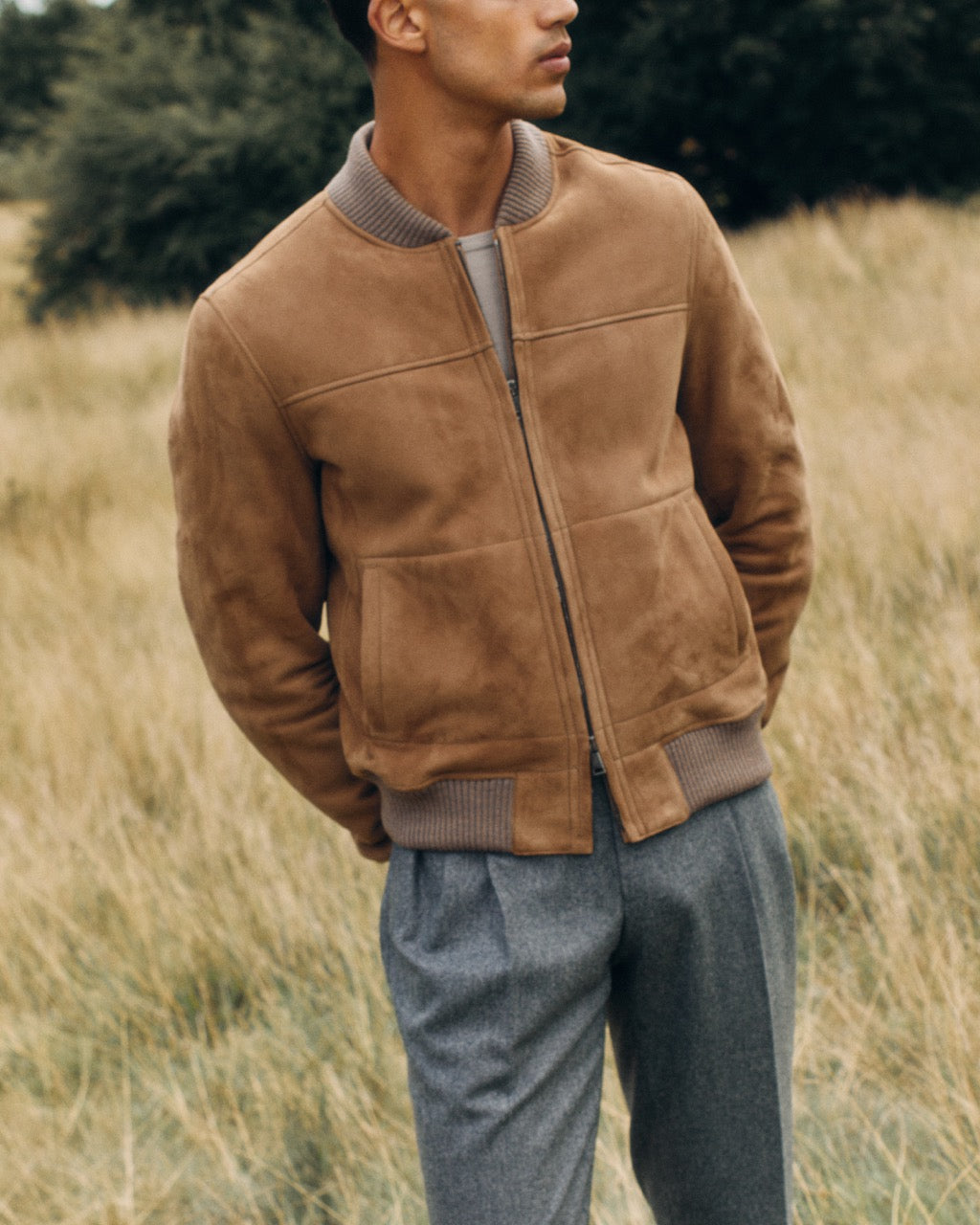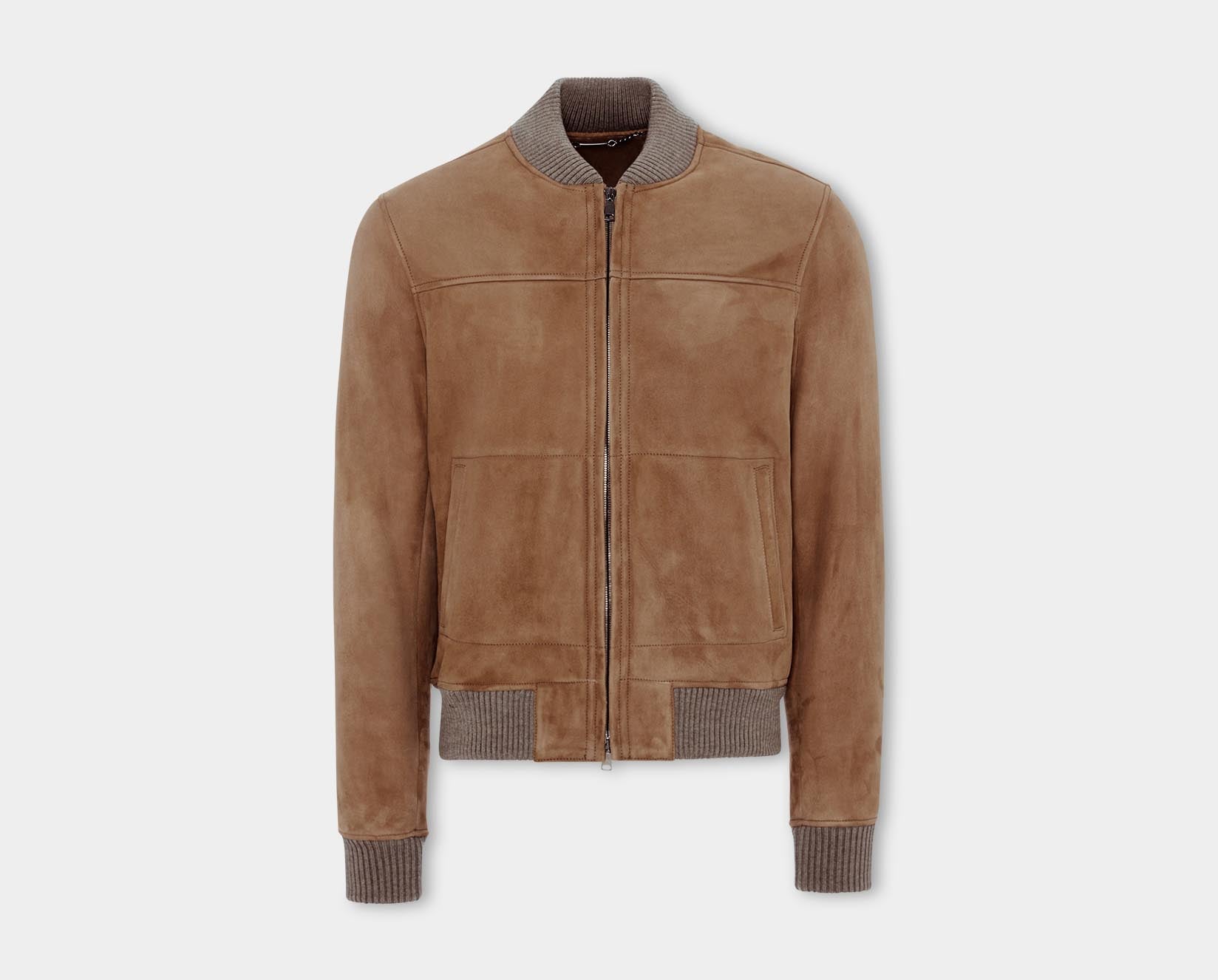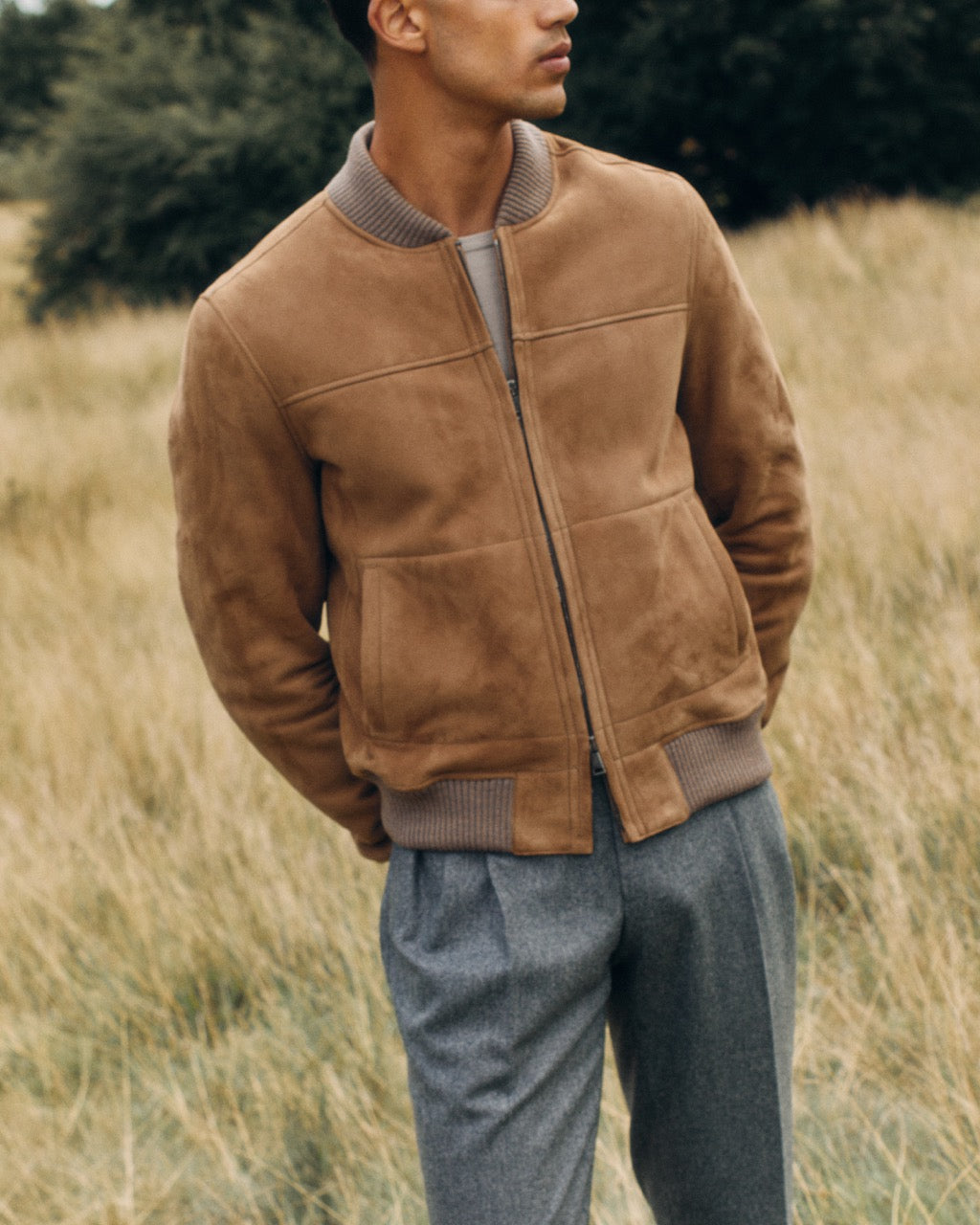 Suede Shearling Baseball Bomber Jacket
Free shipping on all orders over £150
Usually dispatched in 2 to 3 days.
Tracked UPS delivery.
14-day return.
View our return policy
Have a question about this product?
Contact us
About
The tailored cut ensures it can be worn with sharper trousers, while the brown suede fabric gives it a luxurious, handcrafted feel. A sumptuous shearling lining finishes the jacket, ensuring comfort throughout the colder months. This is the kind of jacket you can throw on over jeans or wear with a shirt and trousers. Try something in between and opt for off white pleated trousers, a light stone coloured rollneck and brown suede boots.
WHY WE CHOSE THEM
"Having trained under some of Savile Row's finest cutters as well as eccentric Mayfair tailors Timothy Everest, the pair developed a keen sense of classic style, which has been infused with a distinctly modern edge."
-Jonathan Wells, Features Writer
KEY FEATURES
100% lamb suede
100% lamb shearling lining
Ribbed baseball collar
Ribbed hem and cuffs
Two way zip closure
Slanted front pockets