Should you ever mix formal and casual? Quash the old debate with these five versatile, stylish pairs of sneakers...
There are several hot-button, intractable questions in the partisan world of Menswear 2021. Can you wear shoes without socks? Could you pair a cap with a suit? Might a man ever seriously wear a knitted blazer? Is a wing collar ever okay with black tie? Is a three-piece suit acceptable if you're not an undertaker? When does a gilet become a Schoffel? And when does a Schoffel become a farce?
But nothing puts the cat among the pigeons with quite as much vigour as the following: can you wear sneakers with a suit? And the answer, like all good answers, is delicate with nuance: Yes — but only the right ones. And here, by way of illustration, are five of those.
Uniform Standard — Series 1 Triple Earth Suede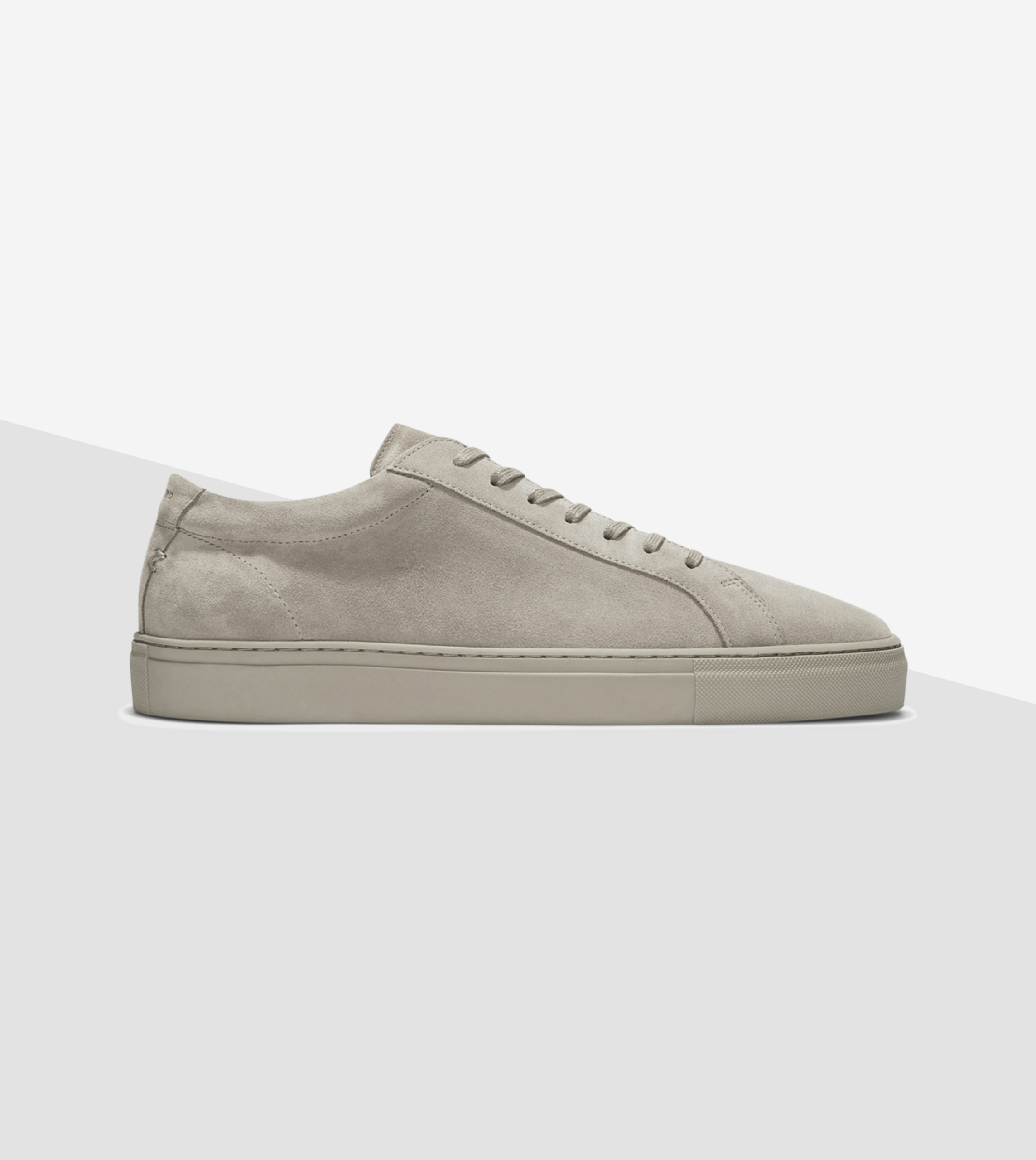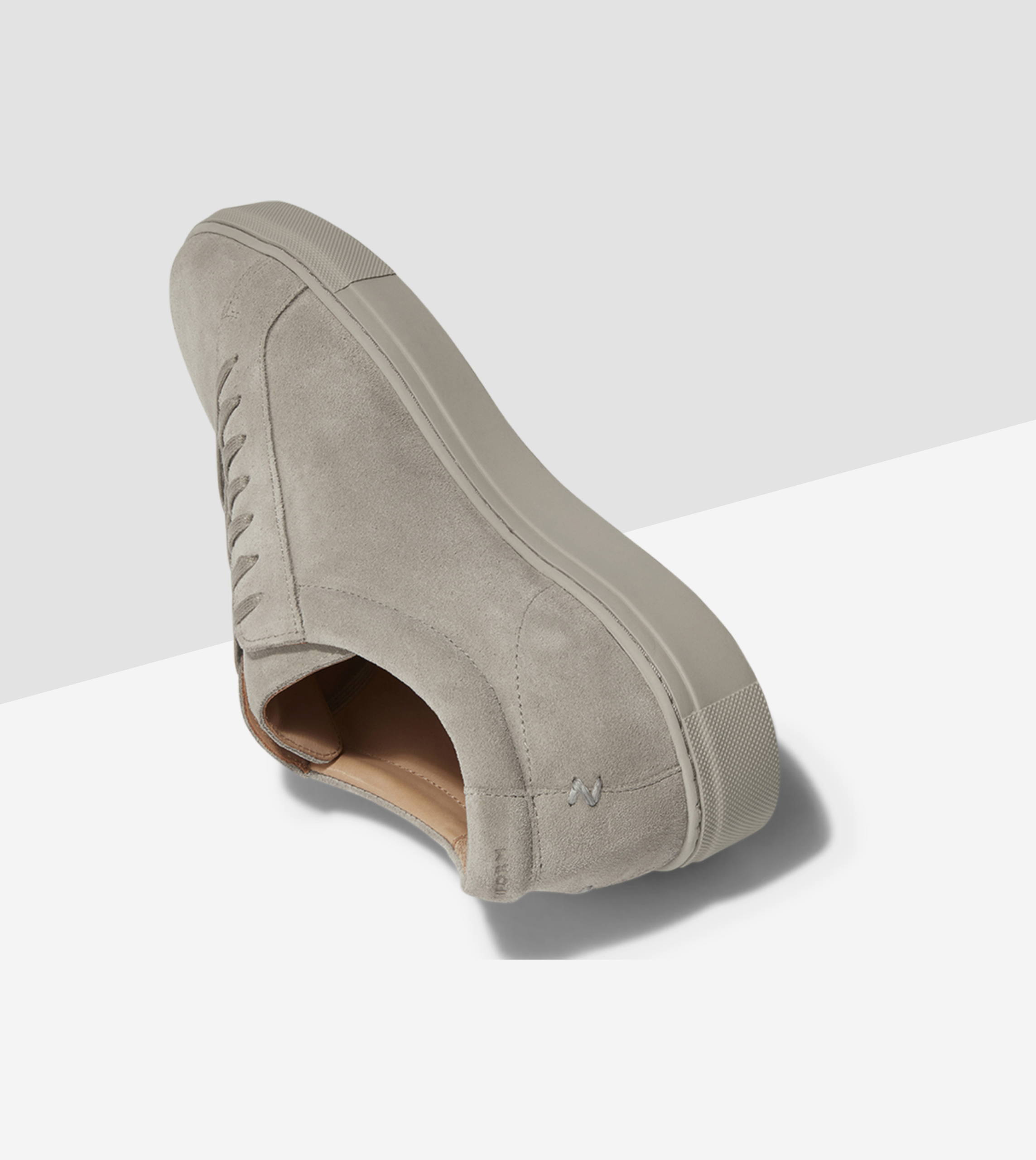 The neutral dove grey of these suede numbers (not to mention their low profile cupsole) mean they fulfil the diktats that govern most tailoring choices: less is more, and understatement is everything. They are also eerily comfortable, thanks to the best possible materials, a truly solid base, and moulded footbeds — ideal for the pavement-pounding of the modern-day entrepreneur.
Oliver Cabell — Low 1 Navy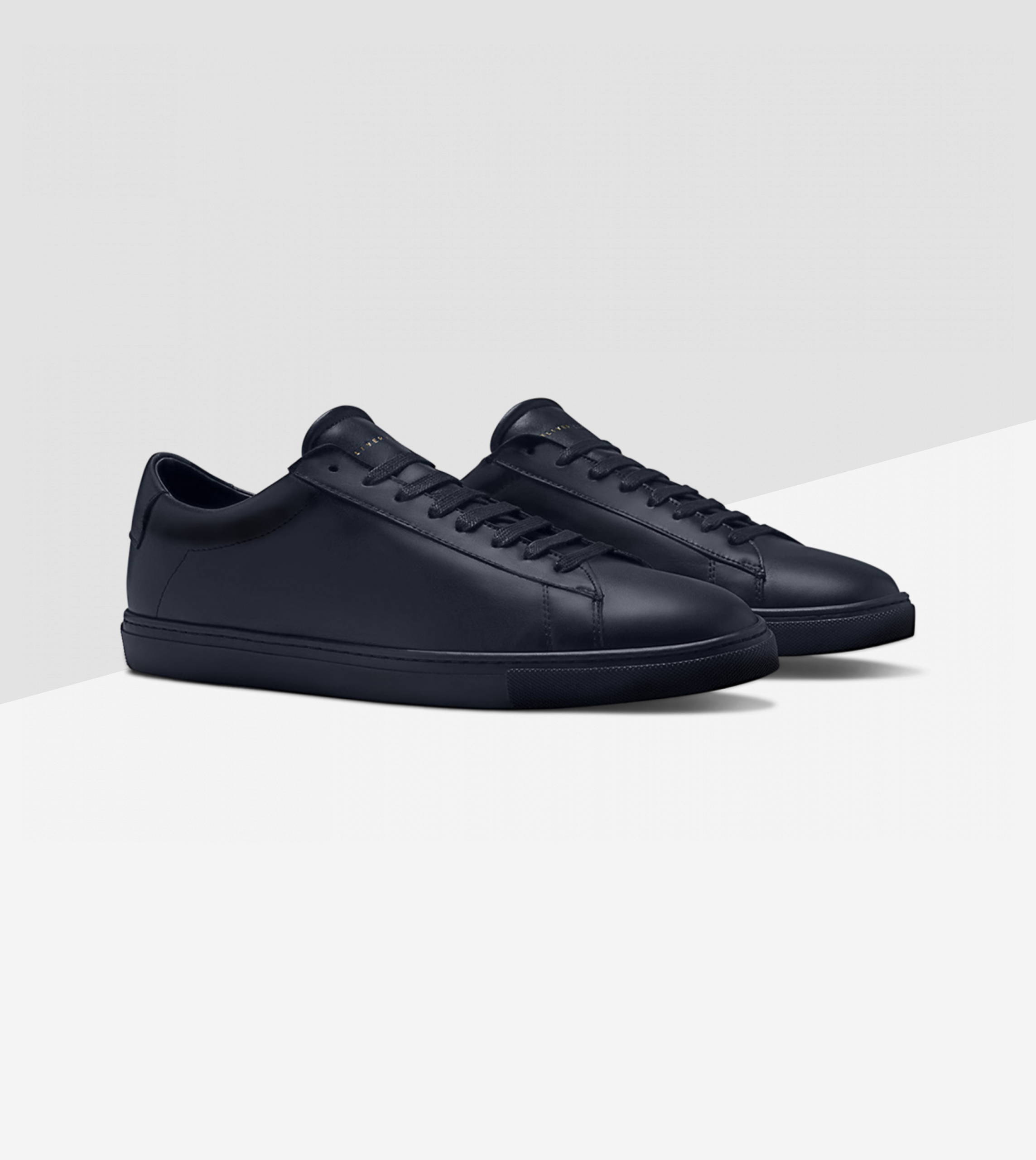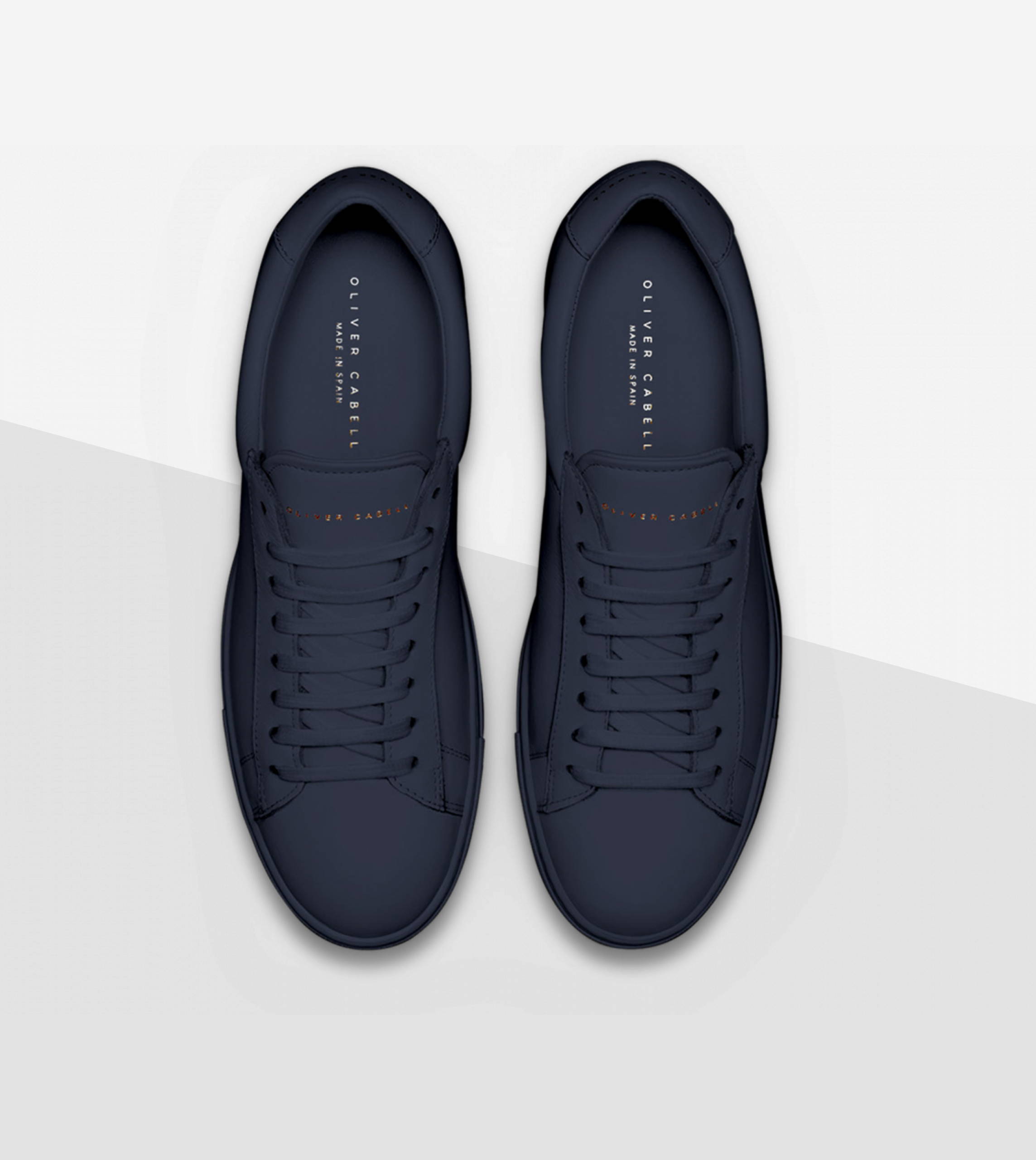 Crafted in butter soft calfskin, this sleek, low-cut, utterly understated sneakers are an exercise in Italian elegance. The dark navy colour — which extends from tongue to lowline rubber sole — makes the shoes at once inconspicuous and striking. Almost built for suiting, and does its best work at night.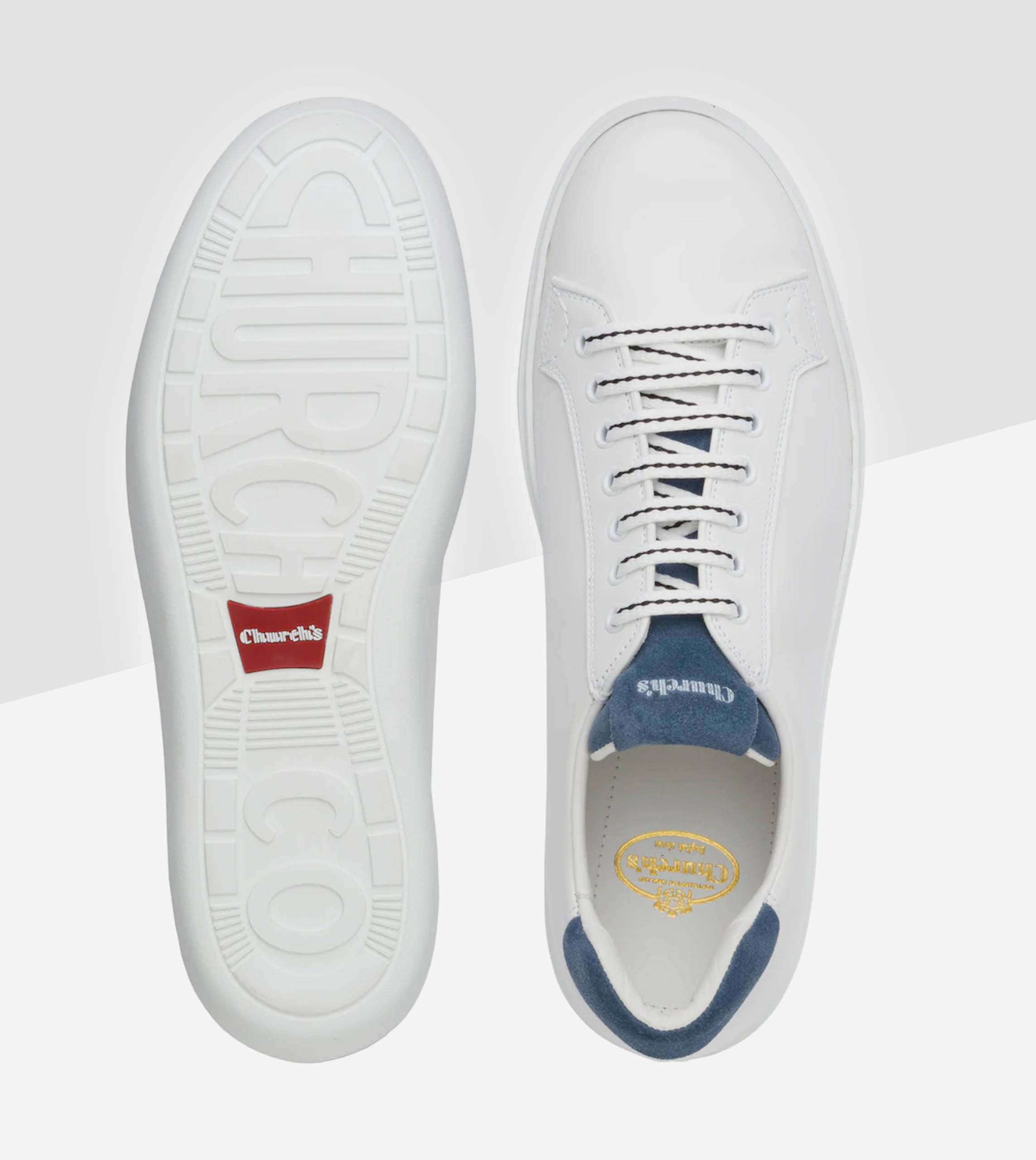 Church's has one of the finest back catalogues of formal shoes on the planet — and you can spot that heritage in every stitch and detail here. A shoe influenced by a summery tennis aesthetic, the Boland 2 nevertheless nods to more formal ensembles, thanks to a strong structure, exquisitely good leather, meticulous top stitching and a contrast blue suede tongue — which will happily pick out the colour notes of a blue suit or pocket square, for example.
Scarosso — Ugo Marrone Scamosciato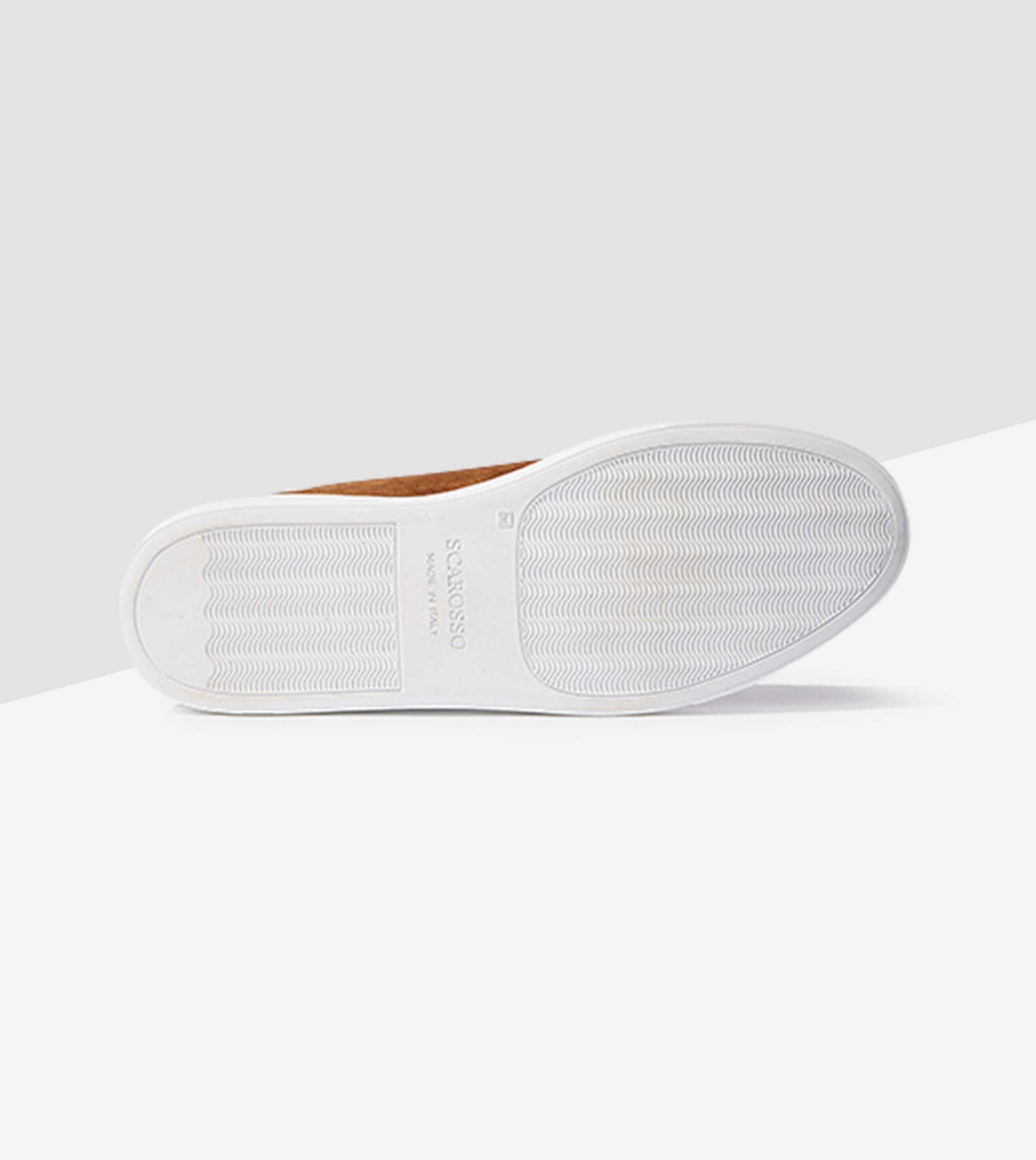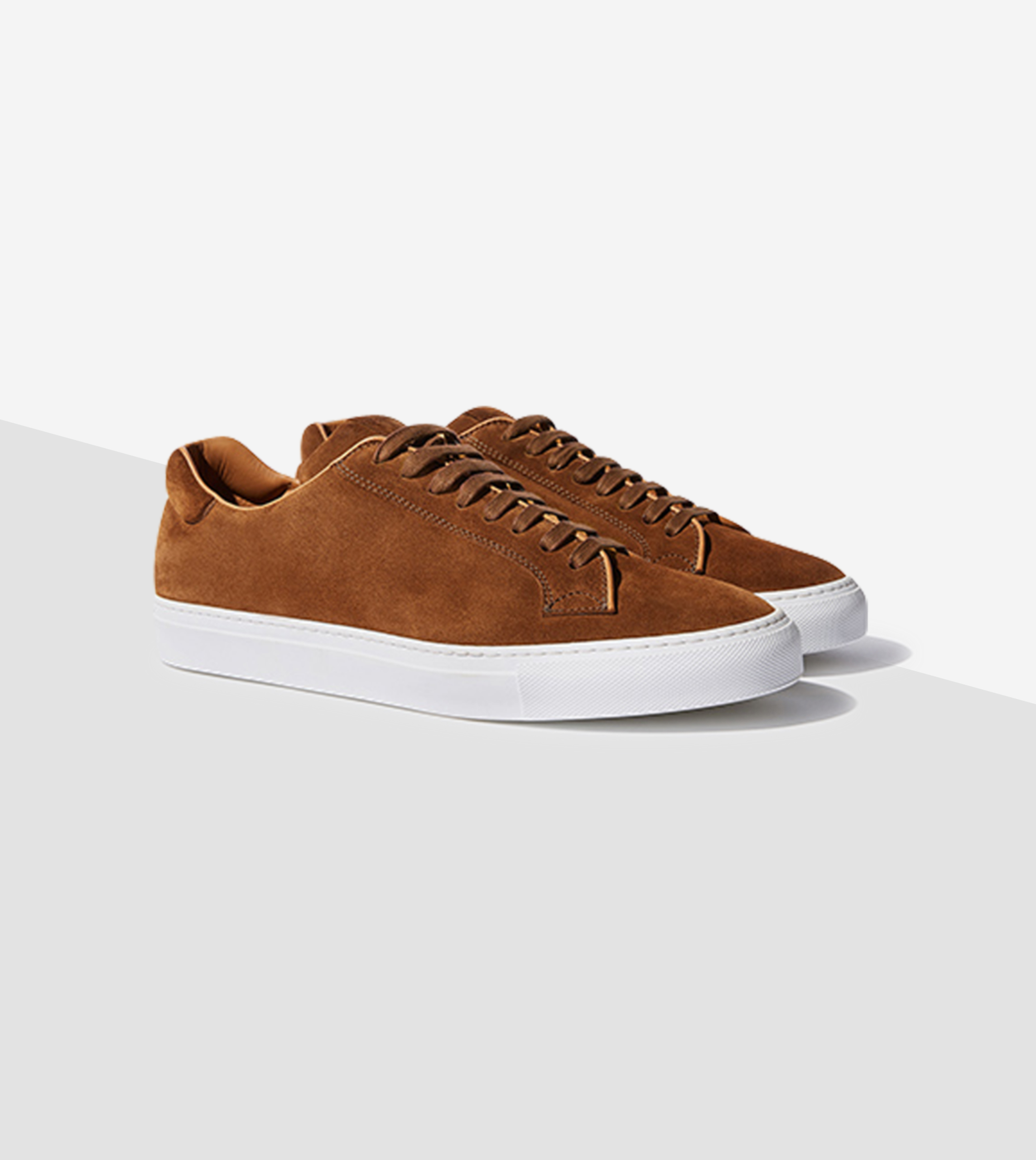 The Italians have long been the masters of high-low dressing (the sprezzatura code is very often an invitation for carefully careless pairings), and this handsome chestnut pair from Scarosso punches up and down at once. The thick brown suede nods to the timeless shoemaking traditions of the peninsula, while the contrast white rubber sole lends a more sporty lean to things.
Rubirosa — Odile Low Ivory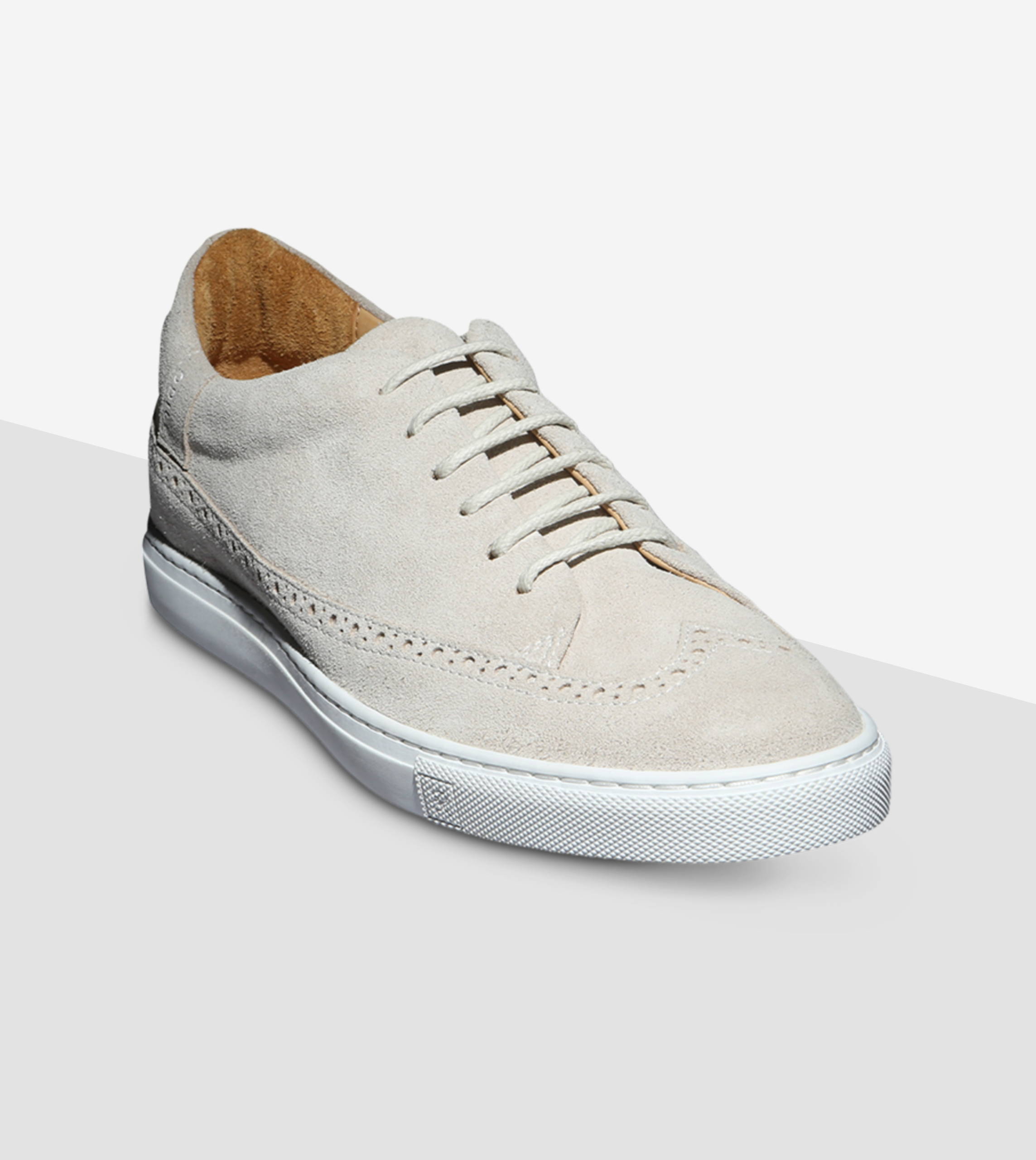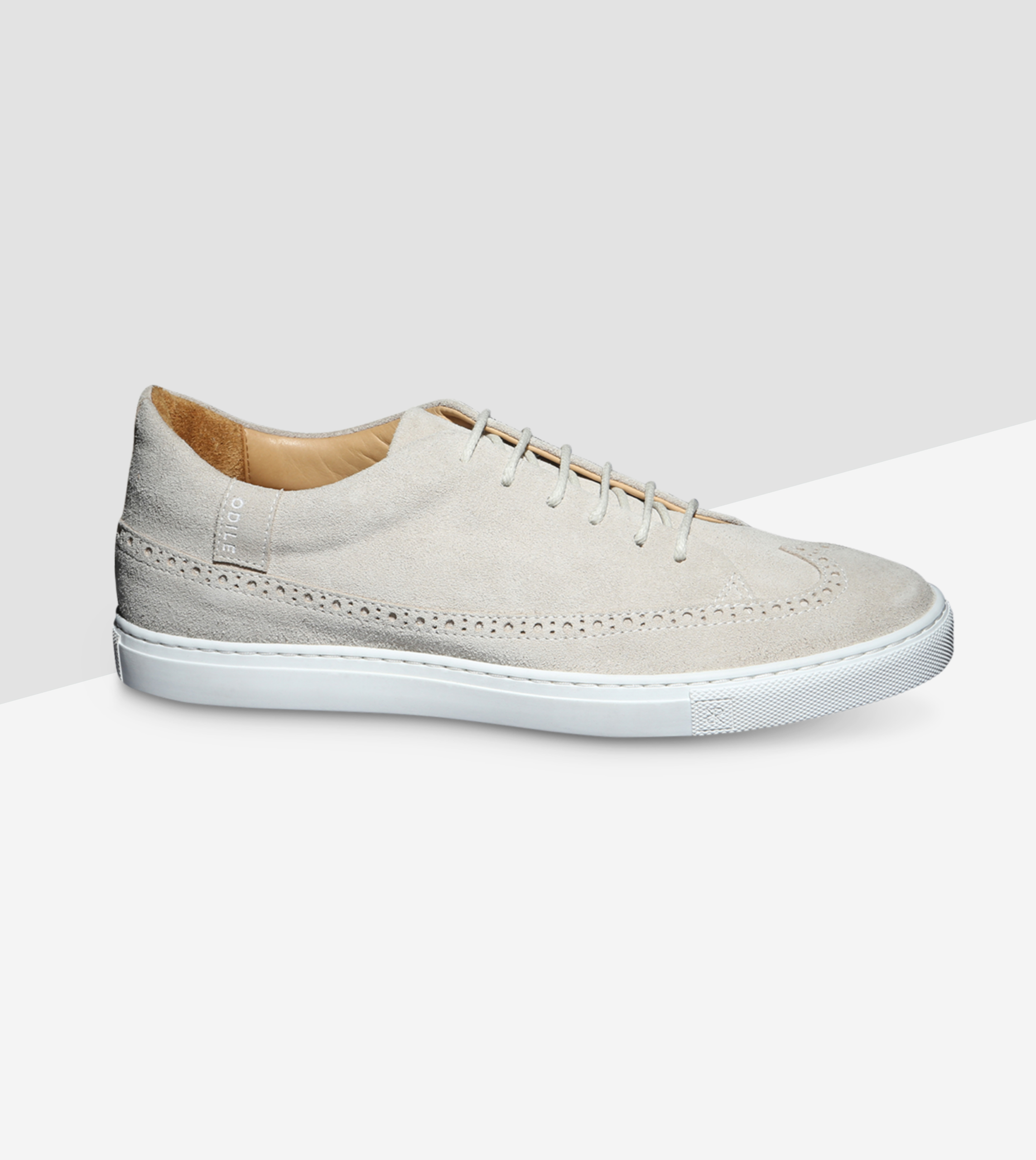 The subtle broguing on the Odile makes it something of a gateway drug into the world of suits and sneakers — as do the elegant lines and spaghetti-slim laces, which recall more classic formal footwear. But this is a casual shoe through-and-through, with a comfortable moulded insole and a soft and supple ivory suede upper. (The brand, by the way, is named after famed playboy and racing driver Porfirio Rubirosa — a man who had little time for conventions, sartorial or otherwise.)