FREE SHIPPING ON ALL ORDERS OVER £150 | 15% OFF SELECTED BRANDS WITH THE CLUBHOUSE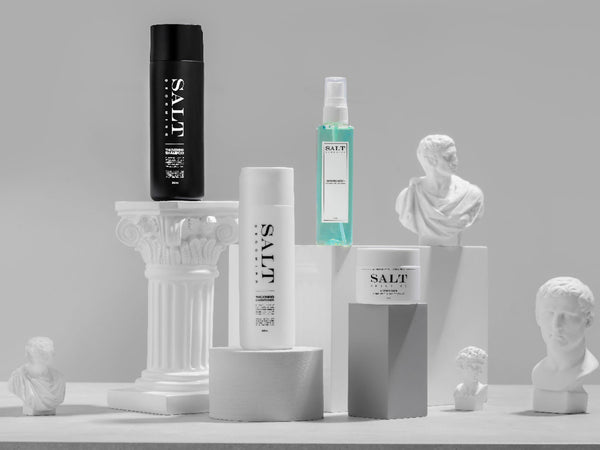 Salt Grooming
Salt Grooming's innovative formulations are handmade in Britain by the UK's leading formulation houses and scientists.
Doing things the right way is never a quick process, which is why they focus on one product at a time instead of launching full ranges. This ensures they provide to the quality they demand from market-leading formulations.
Please note that products ordered from this brand will ship from the UK.