With the weather warming up nicely, here's our definitive list of the men's shoes you need to step out in style this summer.
They say you can tell all you need to know about a man by what he wears on his feet. And nowhere is that more true than during the warmer months, when a man's choice of shoes needs to combine style and comfort. But depending on what you're doing and who you're with, there are so many ways to dress from the ankle down, you can be a little spoilt for choice when it comes to men's summer shoes.
That's why we've gathered the five must-have pairs for 2021. Whether smart, casual or that huge grey area in between, these are the loafers, low-tops, boat shoes and smart trainers that put exceptional style and comfort on the same footing. Just be prepared to politely ask whoever you're with to keep looking back up.
The style staple: Oliver Cabell Low 1
White low-tops are a must in any summer wardrobe and there's every chance you already have a pair. But we'll go out on a limb and say they're probably not as perfectly sublime as these subtle men's shoes from luxury shoemaker Oliver Cabell. The simplicity of the tennis shoe silhouette can only come from a master craftsman, and we can't get enough of that lightweight, nude rubber sole next to the off-white Italian calfskin leather. Hand stitched and lasted in Marche, Italy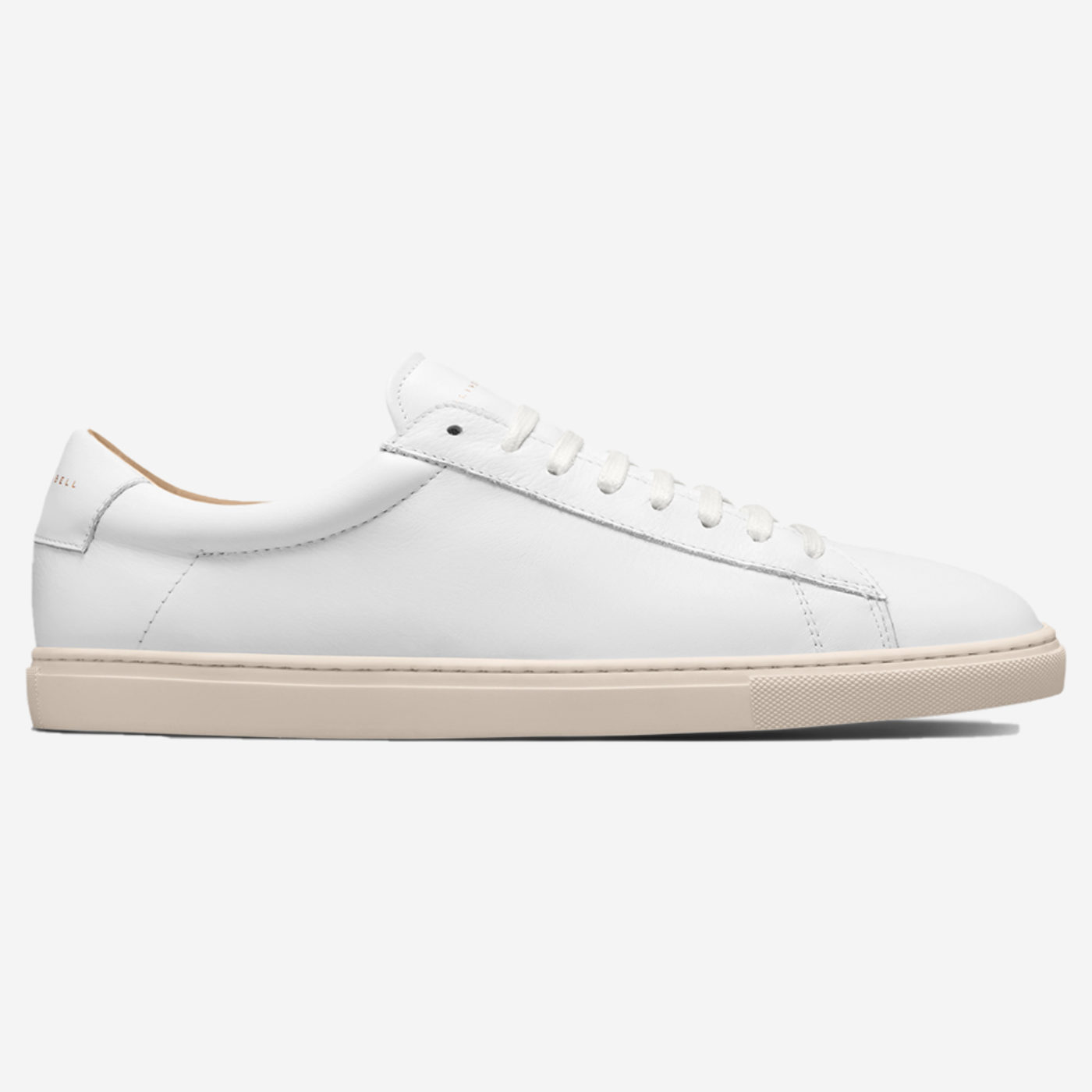 The cap-toe: Aurélien Beige Cap-Toe Sneaker
The summer suede: Uniform Standard Series 1
A lot's been said about blue suede shoes over the years, but that hasn't stopped Uniform Standard jumping feet first into the conversation. Not only are their trainers beautiful to look at, but they're also ticking the sustainability box too. Made with a recycled cupsole and moulded footbed, you can confidently wear these looking and feeling your slightly smug best. A great smart-casual option for summer evenings – we think the King would be suitably impressed too.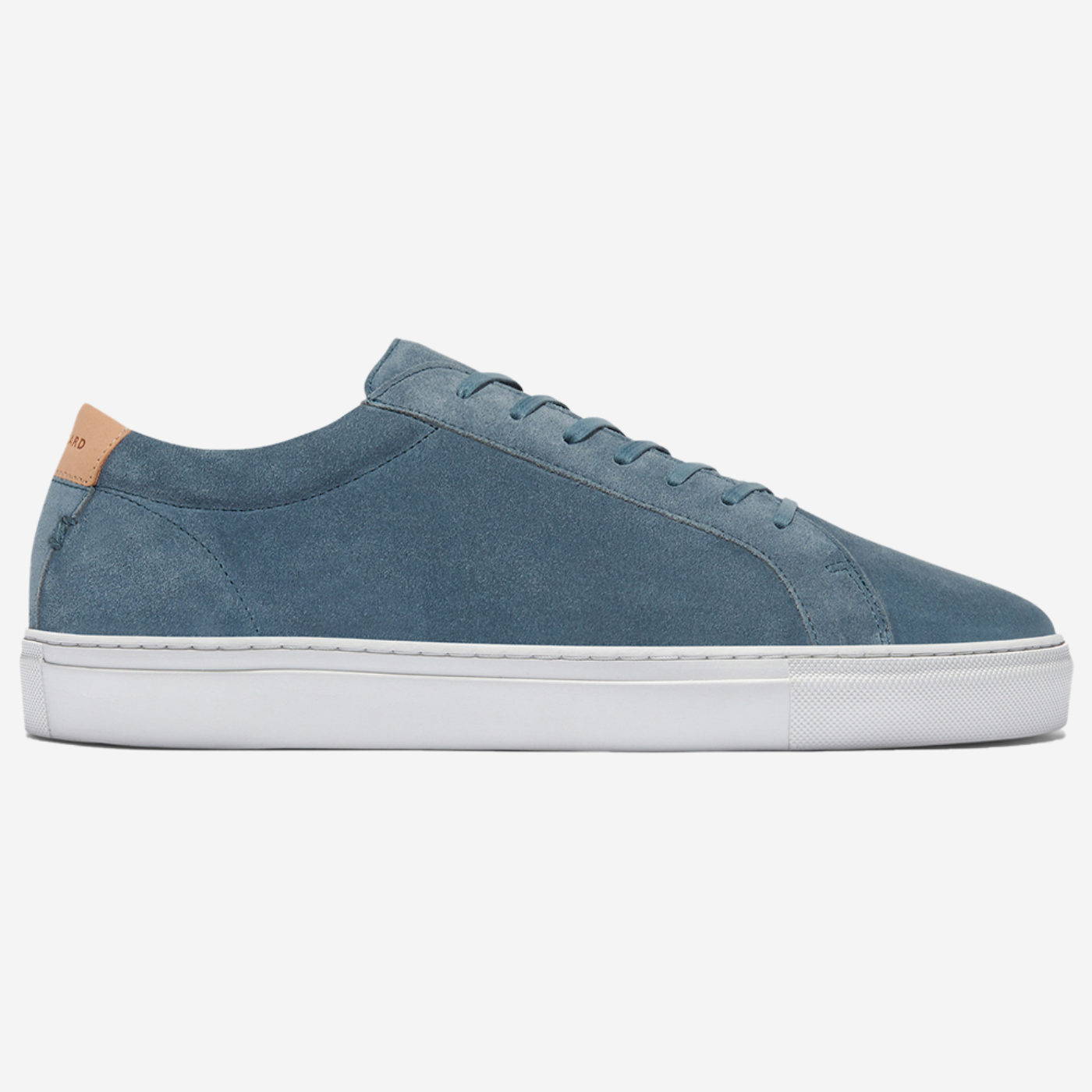 The luxury loafer: Scarosso's Ludovico Beige
Loafers and Summer go together like ice cubes and cocktails – one without the other simply doesn't make sense. And here's potentially the most stunning pair we've ever seen, from Italian craftsmen Scarosso. Lightweight and comfortable, thanks to their high quality rubber sole and all-leather lining, these shoes are crying out for your feet to fit comfortably inside. A must for any smart-casual summer day out.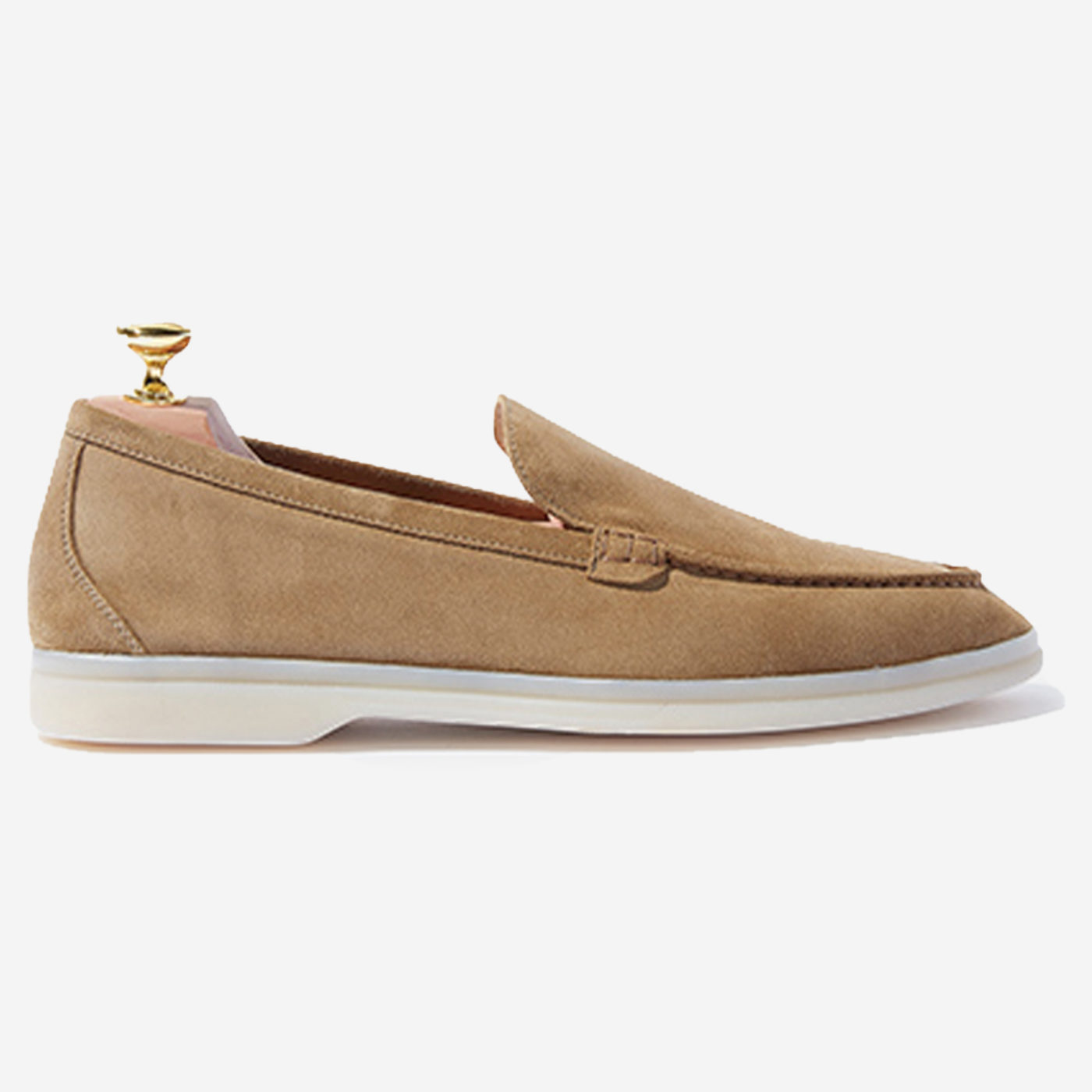 The 'running' trainer: Unseen Footwear Trinity Suede
When is a running shoe not a running shoe? When it expertly combines classic tan suede cuts of leather with contemporary breathable mesh, over a handcrafted Gommus sole. Which, by coincidence, is exactly what Unseen Footwear has created here. A deliberately minimalist design to contrast with the current logo mania from less confident fashion houses, this is one of our favourite men's trainers of the year. Exercise in them if you must, but we recommend saving them for when you're out for dinner.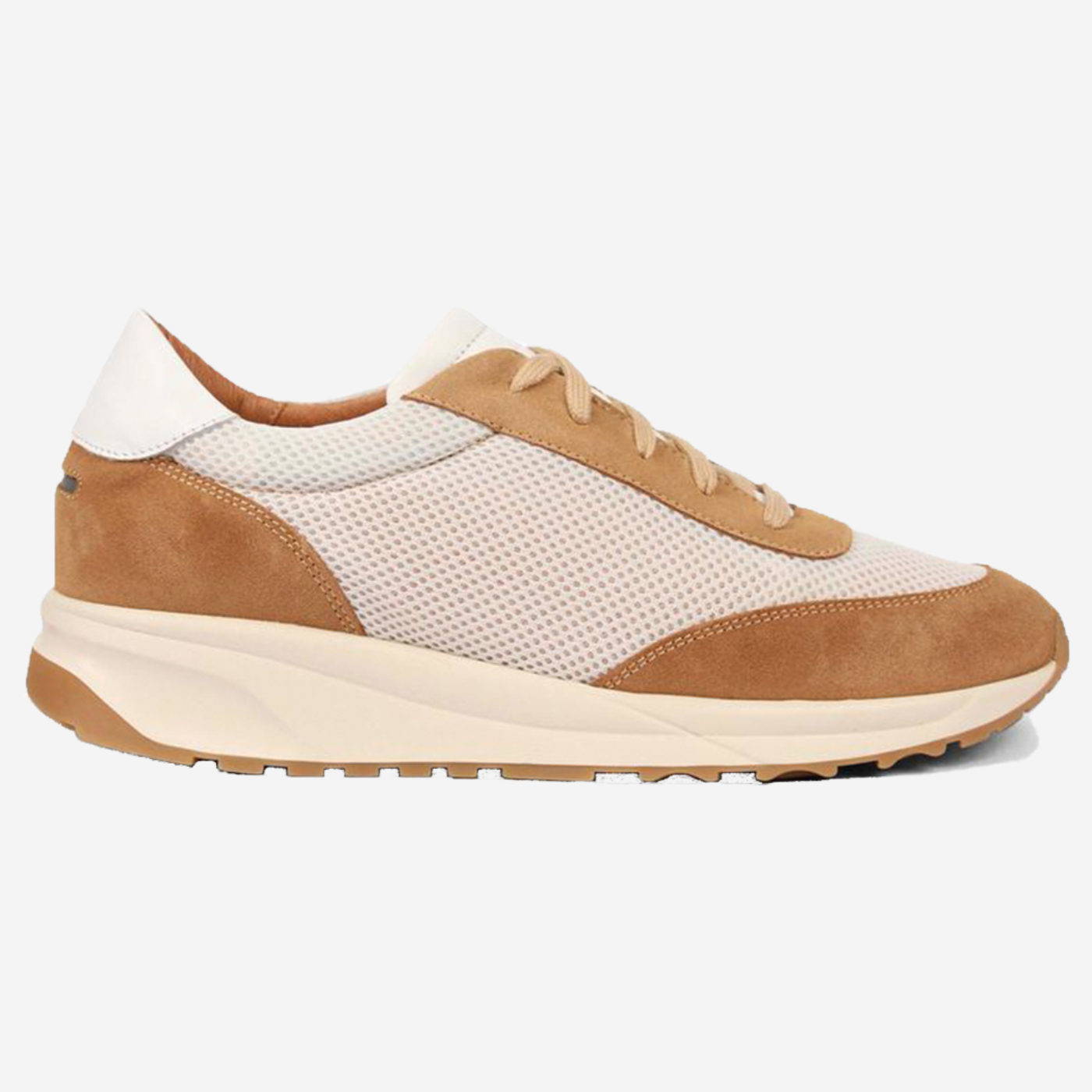 The black sheep: Rubirosa Joan 001 Black
We'll be the first to admit that black trainers might not seem the natural fit for a summer wardrobe. But take note when we say, these men's shoes are an absolute must for specific summer outings. Comfortable and smart but with a considered casual aesthetic, they're perfect for evenings that will run, or even dance, into early mornings. And there's no better out there than these deliberately understated pair from Swiss fashion house Rubirosa. Replicating that classic '70s wedge running silhouette, they combine luxury calfskin leather and suede along with a bi-material, two-tone sole. With these, the night can take you wherever you fancy.