The best crewneck jumpers and sweaters for men
From versatile navy knitwear to lightweight, breathable sweaters for spring, these are the best crewnecks to buy…
'Crewneck'. The word dates back to the late 1930s, and was first used to describe a type of sweater worn by rowers. But, over time, this versatile, everyday design has paddled its way out of the water and into daily use. We wear the style when exercising, sleeping, working — on weekdays, weekends and while relaxing on holidays. The crewneck can do it all.
And it looks best in the season of spring. Jumpers and sweaters are must-haves and go-tos at this temperamental time of year; bridging the unpredictable weather gap and offering a transitional garment perfect to whip off or pull on as the warm or cold demands. Below, we've picked out our favourite versatile crewnecks for the modern man — each style with its own functional, fashionable purpose…
A lightweight crewneck will see you into summer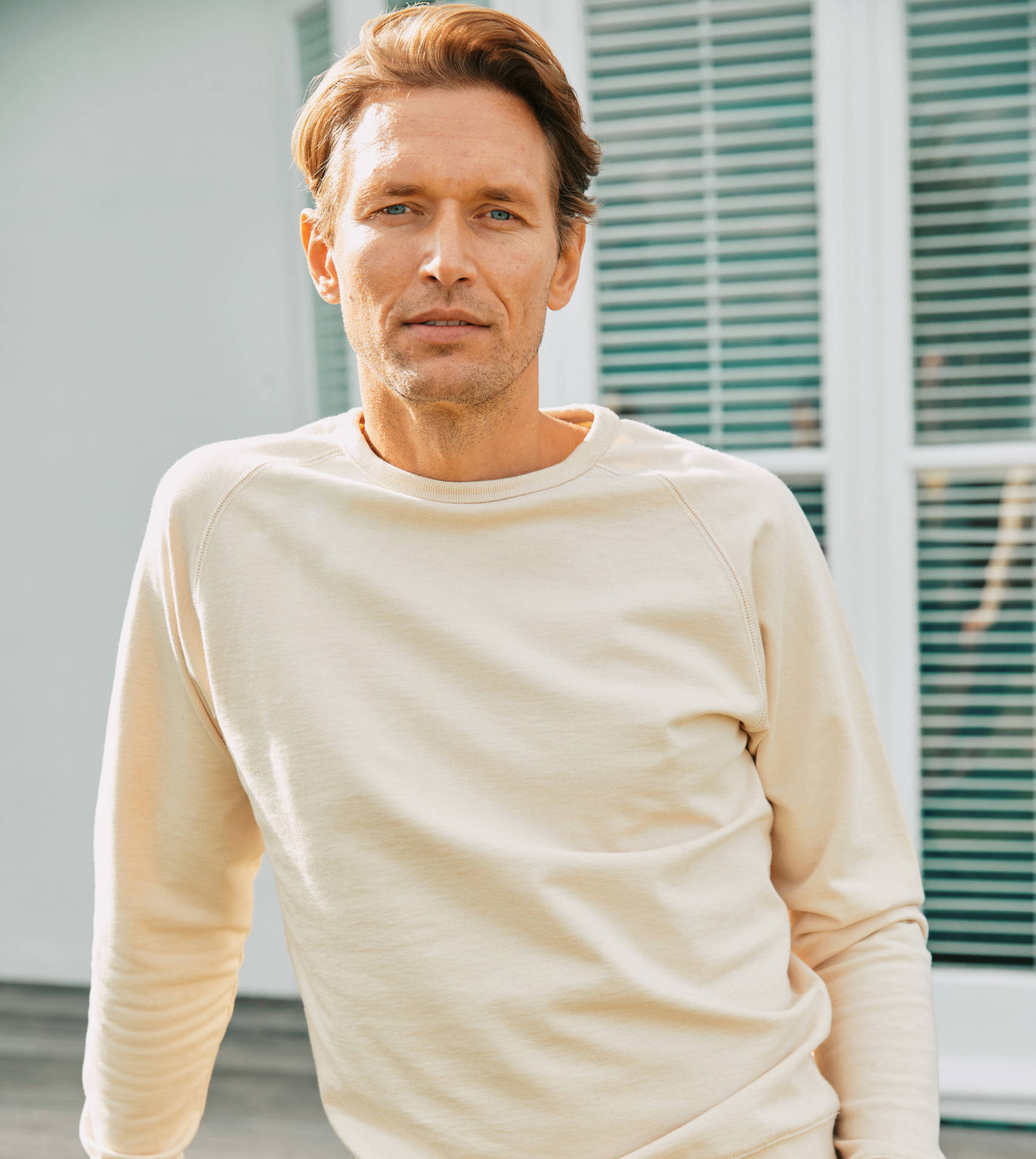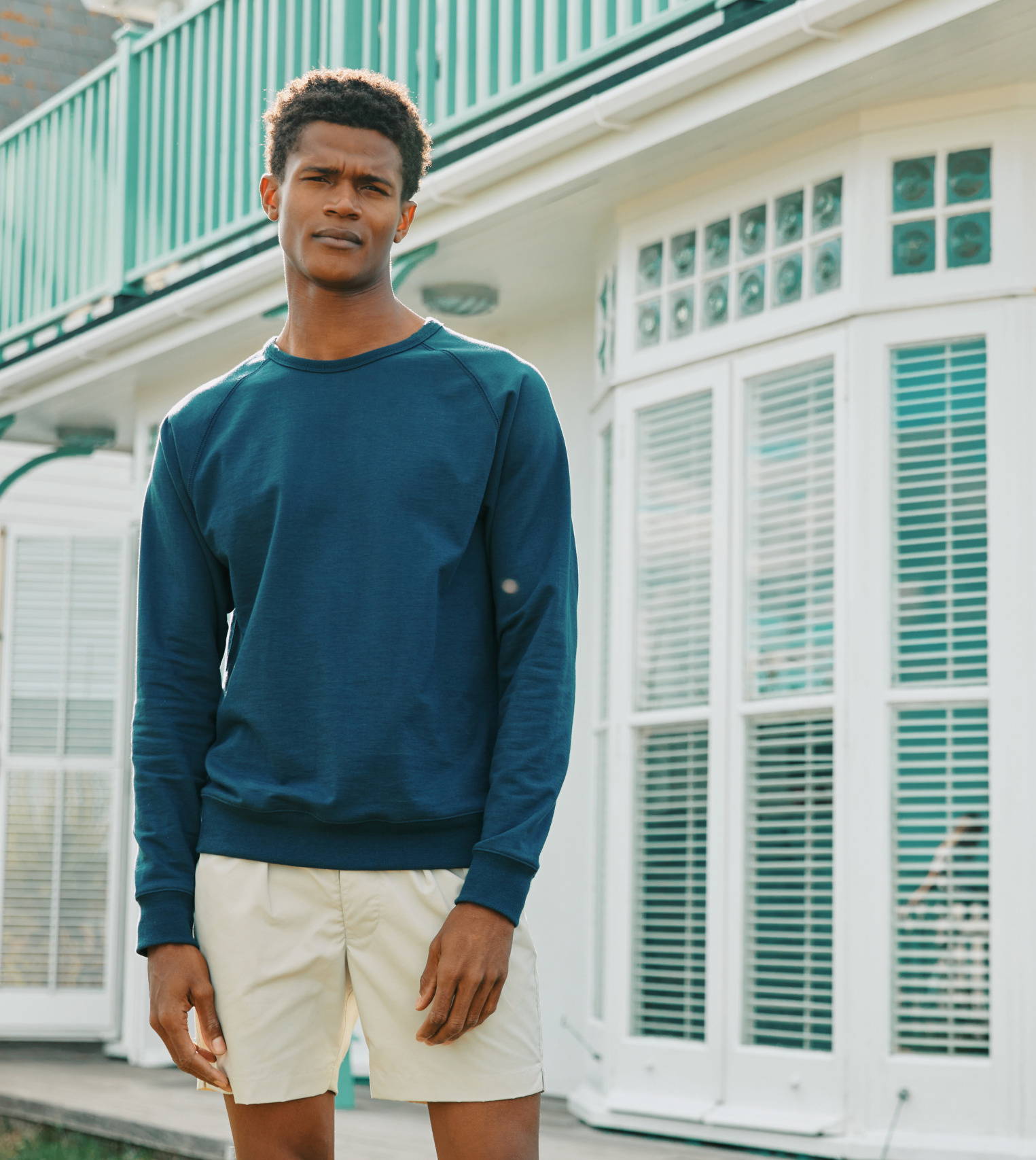 Let's start with something lightweight. The crewneck is an innately summery style — and looks just as good pulled over a soft linen shirt as it does worn against the skin on a warm evening. The key here is to make your outfit look effortless. And that means choosing for a subtle, pastel shade.
Something like this camel colour from Artknit Studios; an ideal shade for the brand's mulberry silk and organic cotton blend sweater. Or perhaps a blue? Hemingsworth's 'Sandpiper' raglan sweatshirt is cool and comfortable. Alternatively, keep things classic with a basic grey. From Sunspel, this merino wool jumper is the finest of the lot — refined and perfect for warmer weather layering.
A navy crewneck is knitwear at its most multipurpose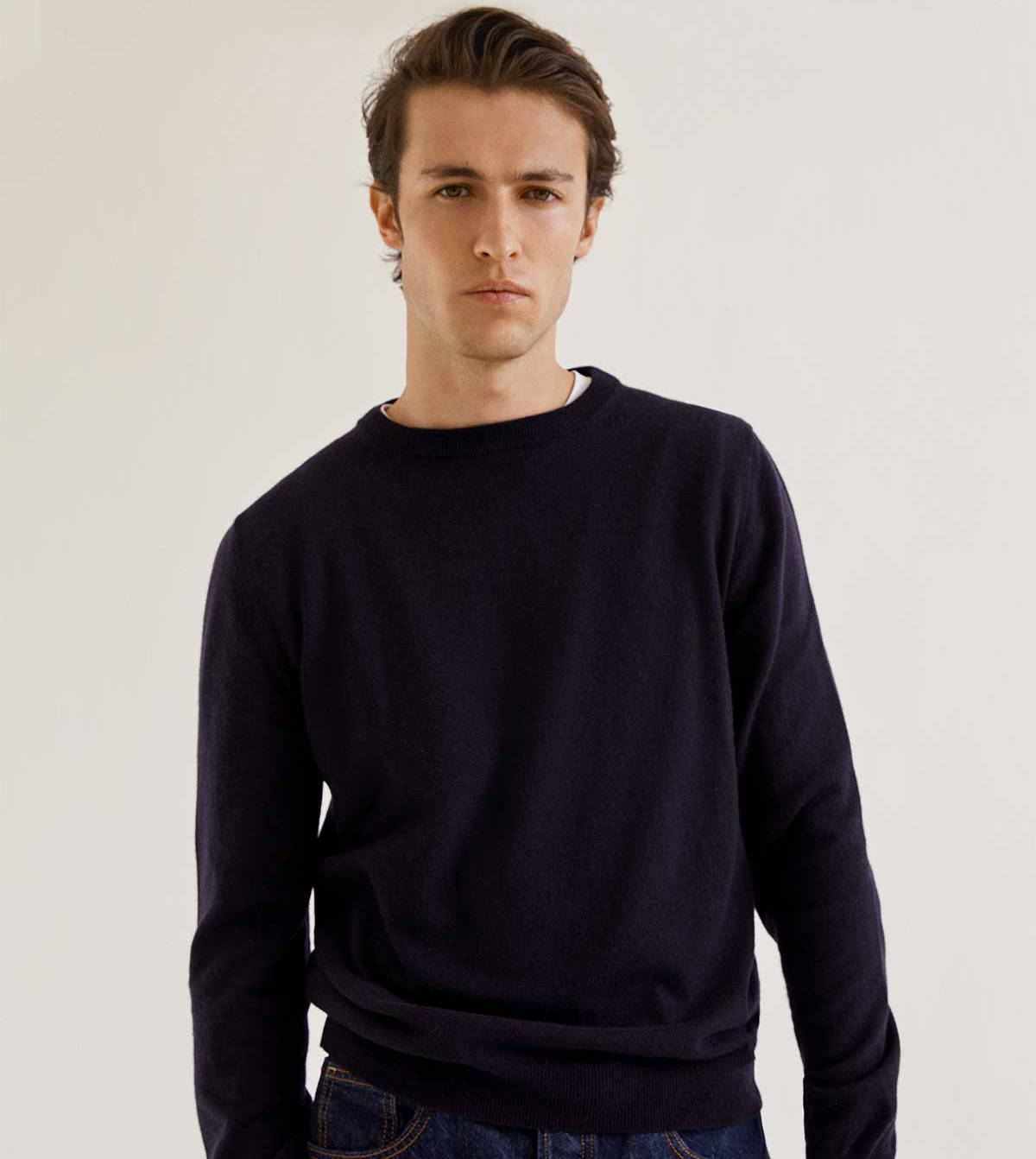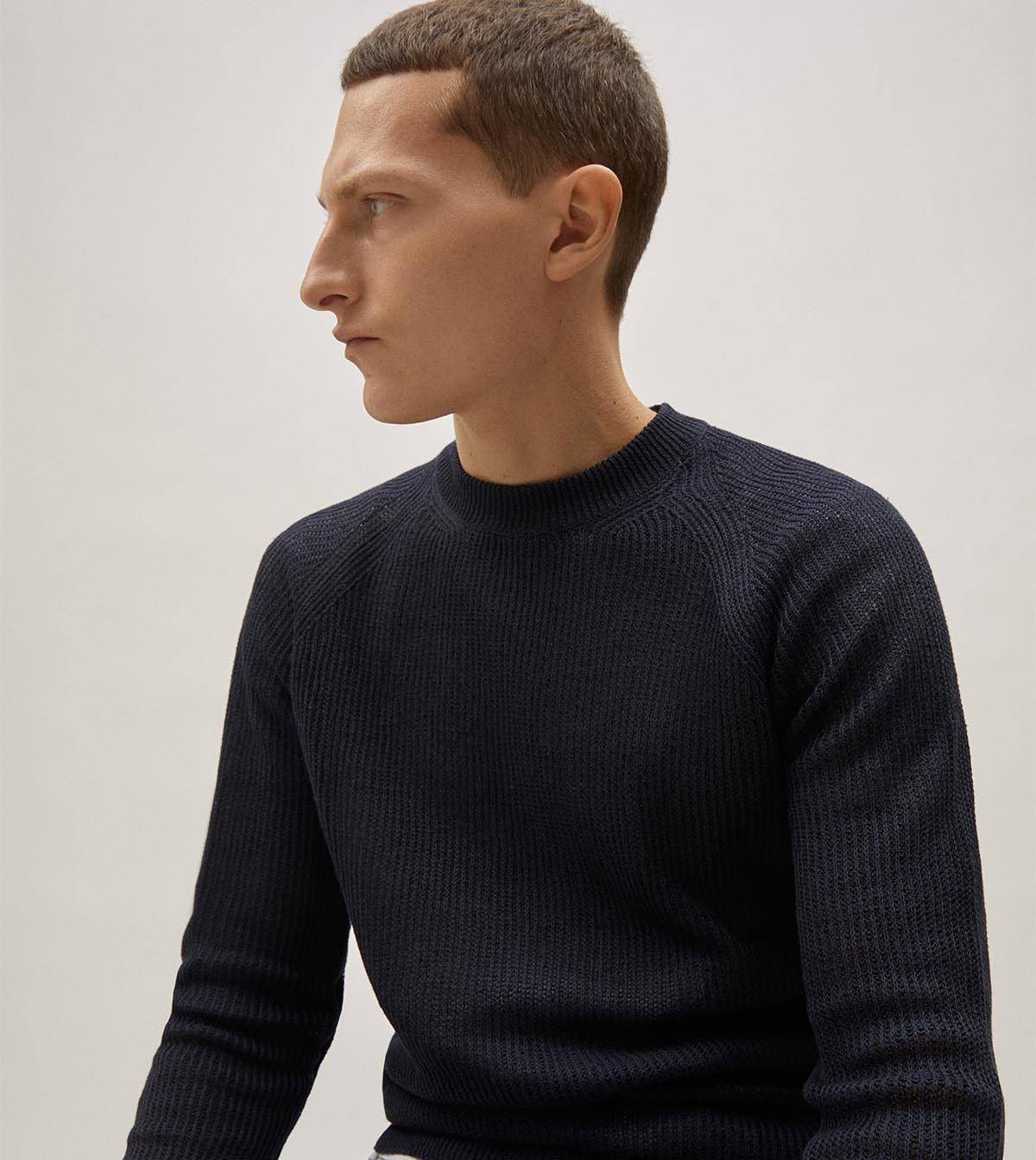 Next up comes navy. It's the most versatile colour in any wardrobe — so, when paired with the dress code-spanning crewneck, you've got a garment that'll fit in anywhere, anytime. Whether that's worn for work under a blazer, pulled on over a simple button-down shirt or tied around your shoulders for warmth, the navy crewneck is the heart of any capsule wardrobe.
From Artknit Studios, this 'Perkins' sweater is luxuriously spun to stylish life in Italy, and uses extra fine merino wool to afford the wearer a regular comfy, casual fit. From Hemingsworth, this raglan sweatshirt puts a less formal twist on the navy style — and has a maritime flavour that does its nautical namesake justice. Or, for pure luxury, why not opt for a cashmere crewneck, such as this navy number also from Artknit Studios?
A chunky crewneck is a statement piece of versatile style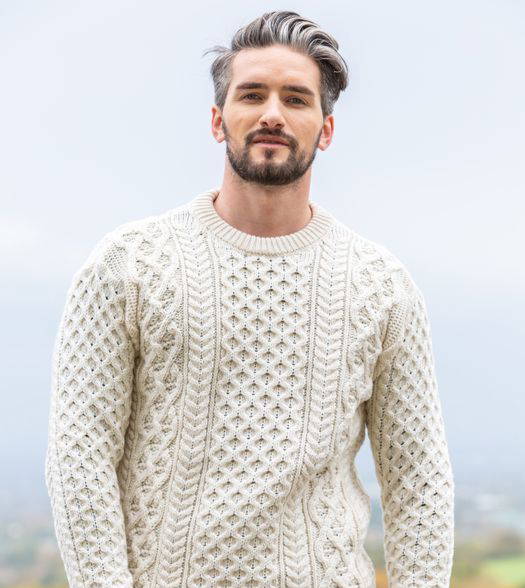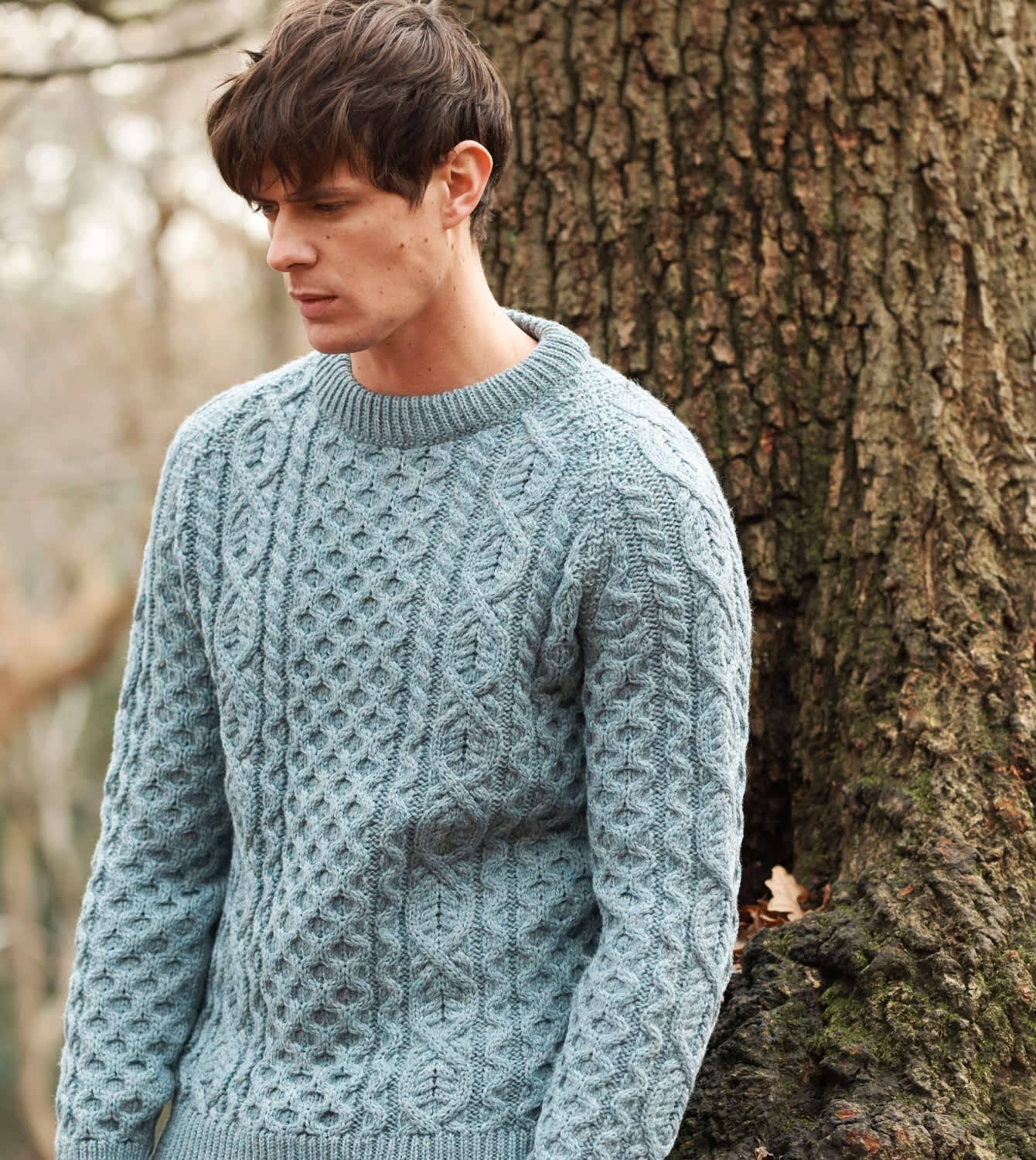 And, finally, for some texture. The crewneck style comes second only to the rollneck in comfort — but Peregrine have been making the case for big, soft, cosy crewneck knits for years. Look to the Hudson Aran jumper for a classic fisherman's rib; another nod to the watery origins of the style.
The brand also offer a stripped-back, simpler weave in this waffle crewneck jumper — created using 100% British wool sheared from hardy Yorkshire-raised sheep. Or, if you want to try out the crewneck style with a more preppy look, who better than Ralph Lauren? This slimmer-fit cable-knit sweater is knitted to a traditional pattern — but with a slick silhouette ideal for the modern man.