FREE SHIPPING ON ALL ORDERS OVER £150 | 15% OFF SELECTED BRANDS WITH THE CLUBHOUSE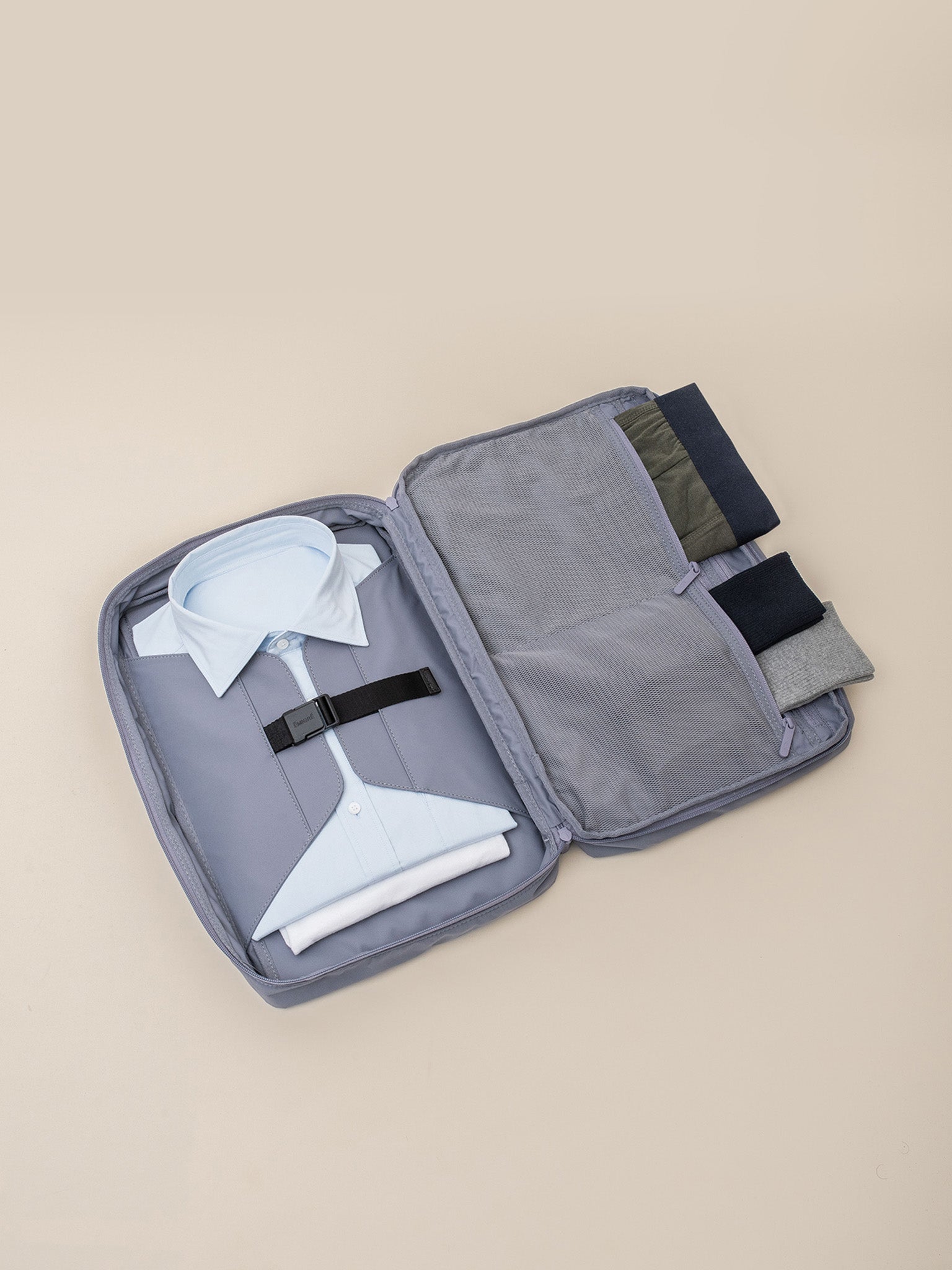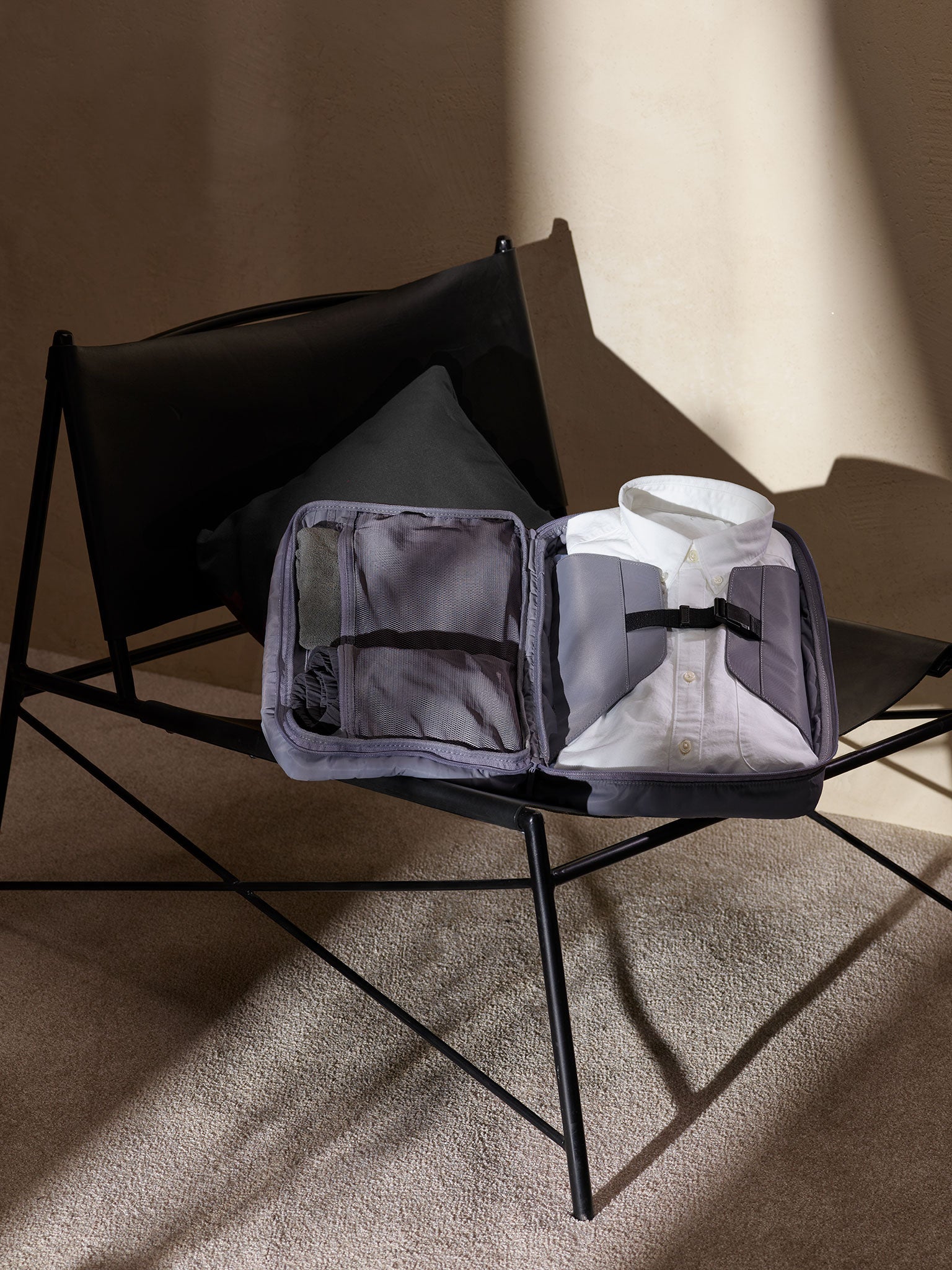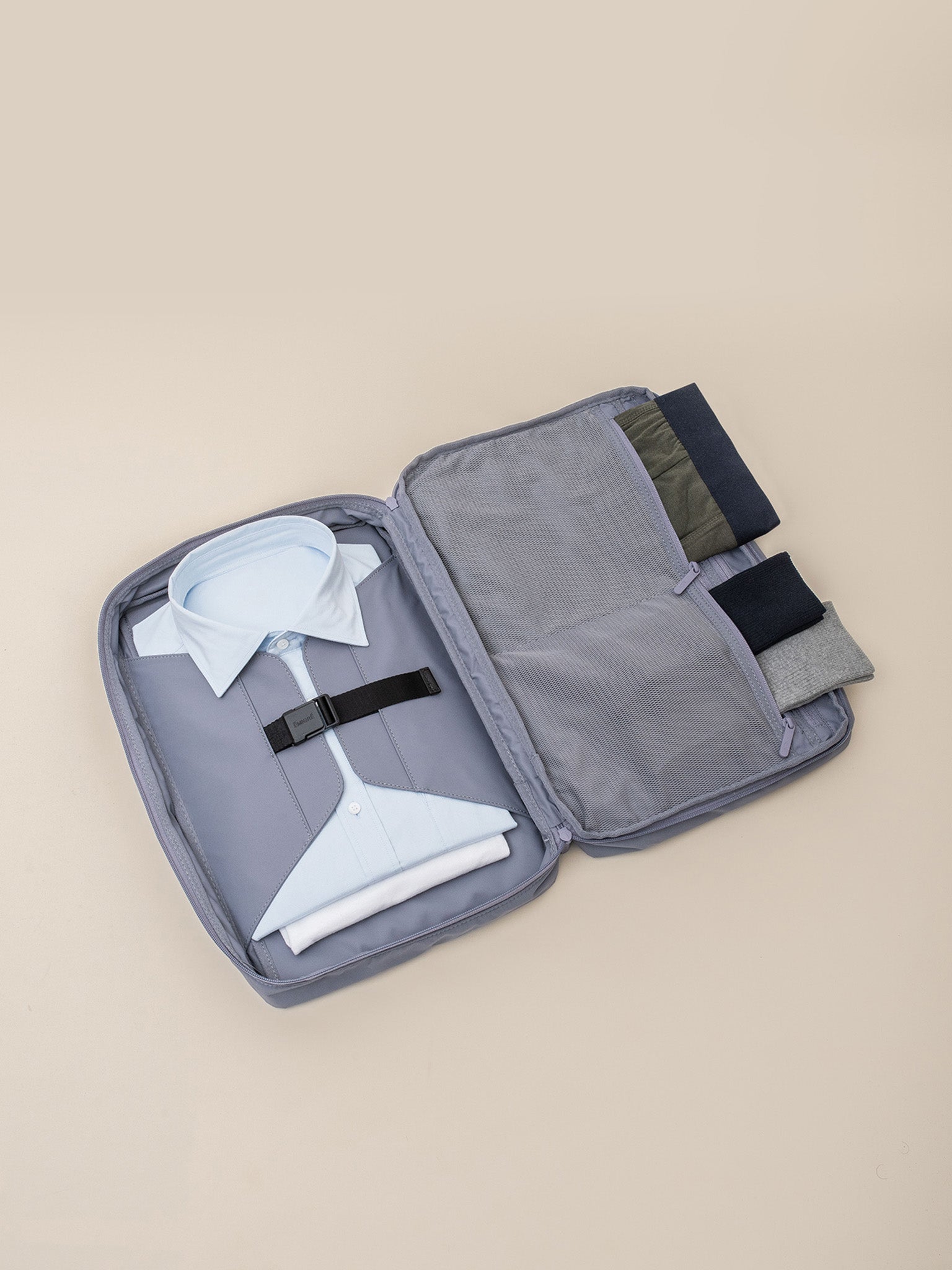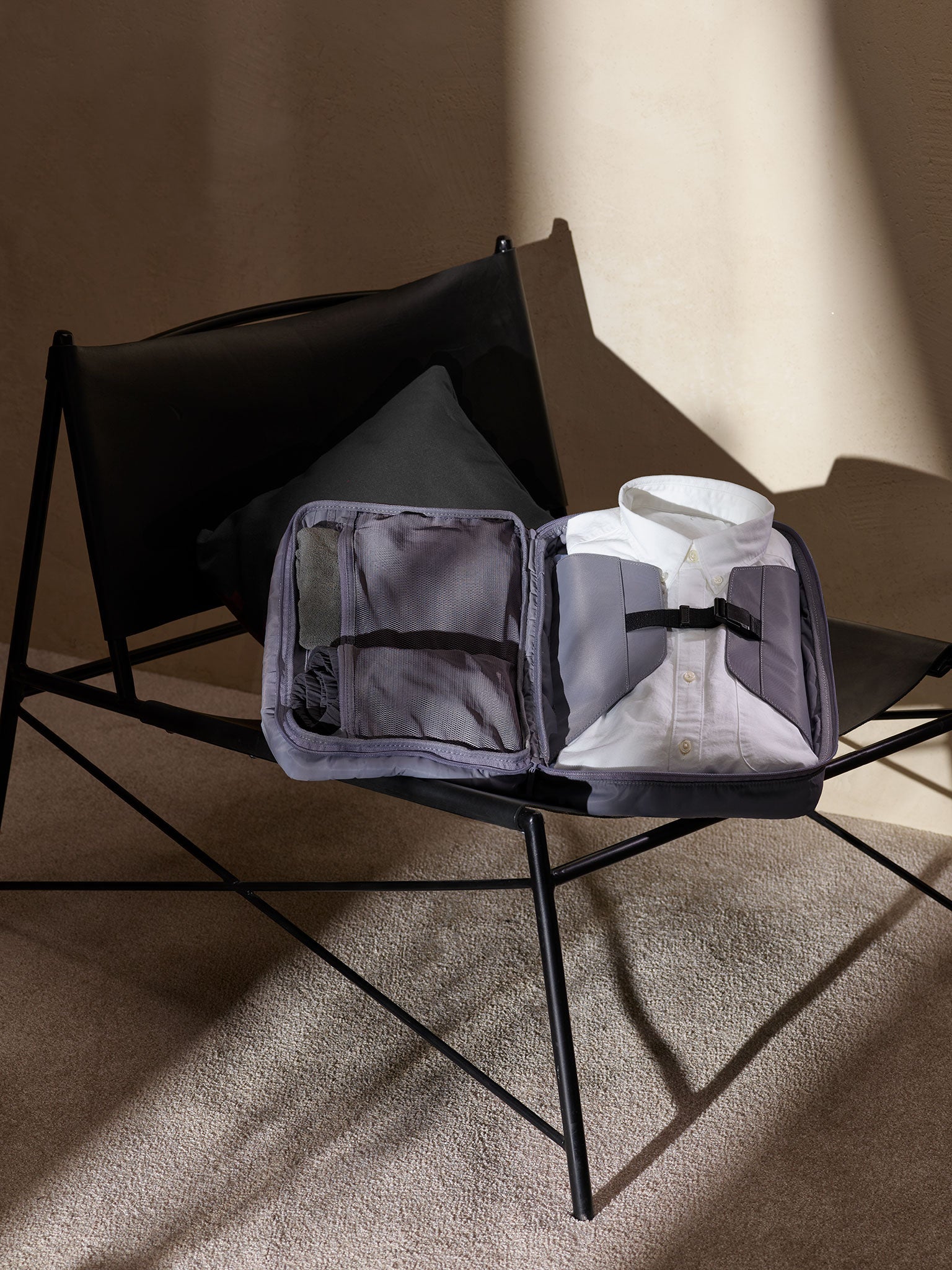 Garment Organiser
Free shipping on all orders over £150
Usually dispatched in 2 to 3 days.
Tracked UPS delivery.
14-day return.
View our return policy
Have a question about this product?
Contact us
About
Replace multiple packing cubes with one perfect travel organizer. The Émigré Garment Organizer is a single streamlined packing unit that keeps clothes organised, crisp and clean mid-transit. Smart compartments for clean and used items and a removable rigid plate compression system to keep shirts flat and crease free. Large enough to accommodate clothing for 1-3 day business trip. Designed to fit into the Émigré Boston Bag.
WHY WE CHOSE THEM
Émigré was founded by an international team of experts with decades of combined experience in design and bag manufacturing, and the fashion and outdoor industries.
With roots in Hong Kong, Switzerland, USA and UK. An eclectic team of seasoned travel professionals, all passionate about creating products that help you Travel Sharp and Work Smart.
KEY FEATURES
Internal compression system with removable rigid plate to keep items crease-free
Lightweight and packable
Bluesign® and GRS certified
Made in Portugal