FREE SHIPPING ON ALL ORDERS OVER £150 | 15% OFF SELECTED BRANDS WITH THE CLUBHOUSE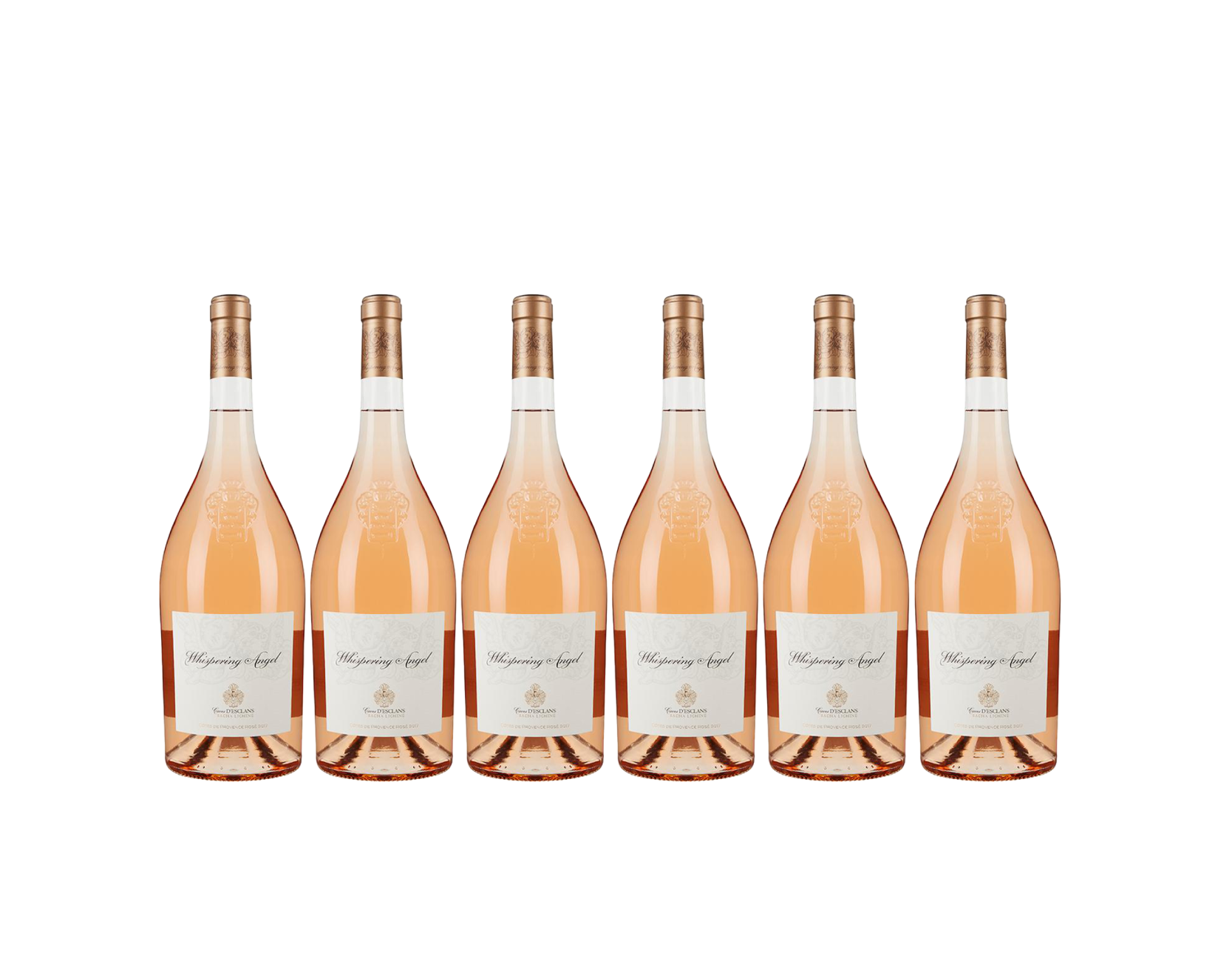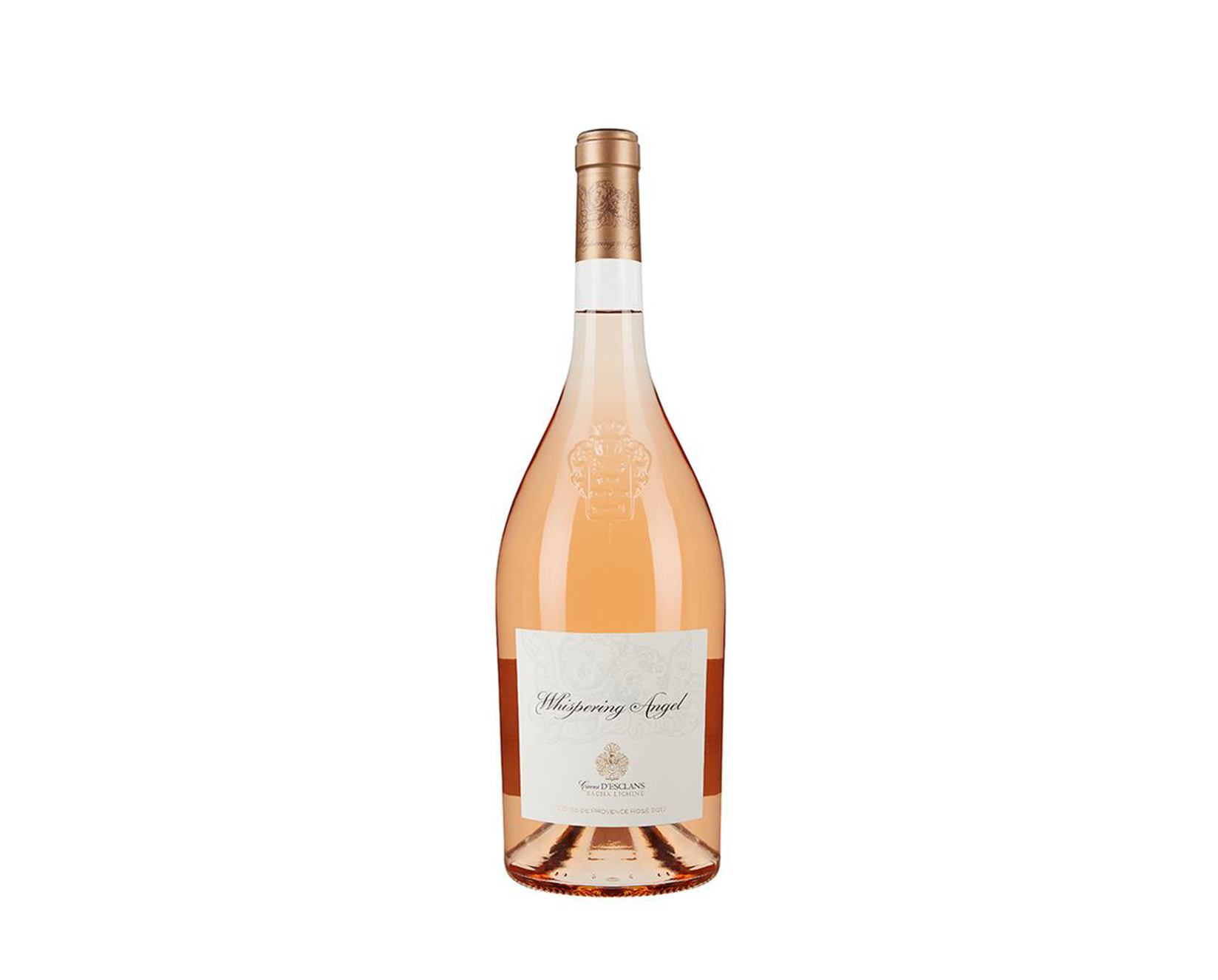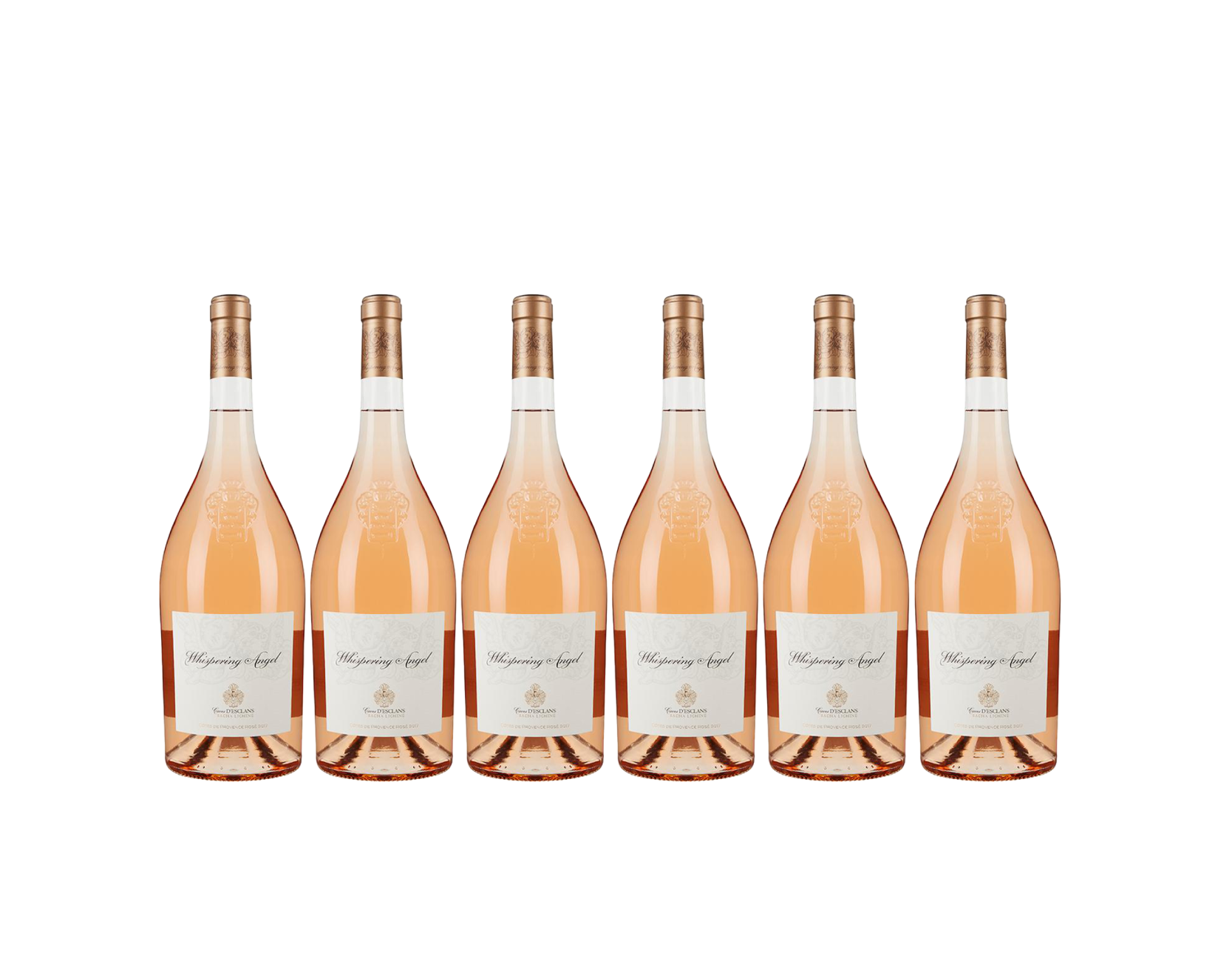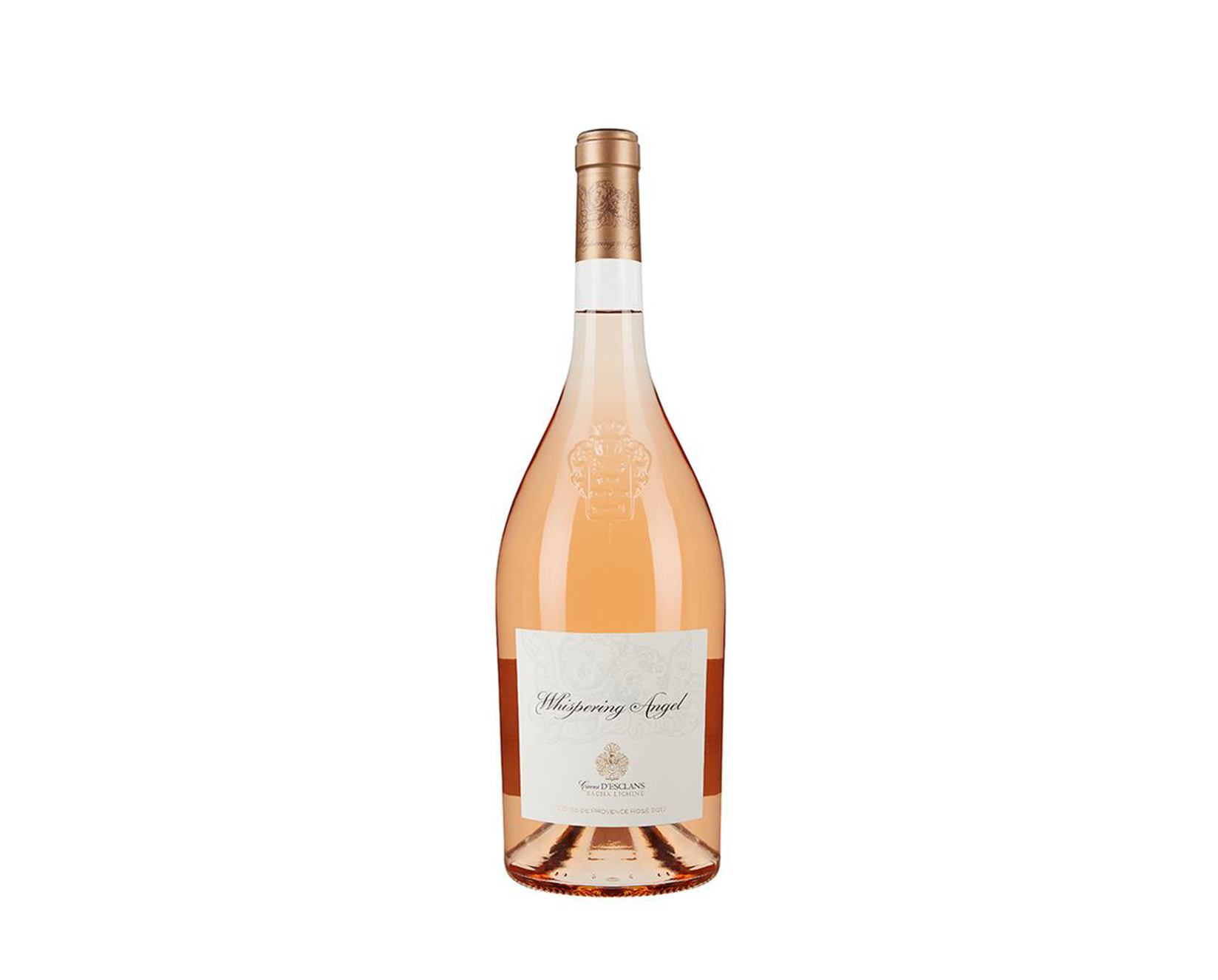 Whispering Angel - Case of Six
Free shipping on all orders over £150
Usually dispatched in 2 to 3 days.
Tracked UK delivery.
14-day return.
View our return policy
Have a question about this product?
Contact us
About
Whispering Angel is today's worldwide reference for Provence rosé. Made from Grenache, Cinsault and Rolle (Vermentino), its pale color is pleasing to the eye and draws one in. The rewarding taste profile is full and lush while being bone dry with a smooth finish. A blend of the best free run juices and press juices, fermented and aged in stainless steel with temperature control.
WHY WE CHOSE THEM
"From celebrated winemaker Sacha Lichine, this Provence rosé is elegance in a curvy bottle. It's sold in more than 100 countries worldwide — and there's a reason for that. Don't miss out."
- Harry Jarman, Editor-In-Chief
KEY FEATURES
A beautifully pale pink, which is pleasing to the eye and draws one in.

Fresh red berry fruit characteristics with floral notes. Ripe and fleshy feel on the palate.

Great concentration. Smooth and round finish. No astringent aftertaste.